Syria
Syria: Army Using New Military Plan against Jeish Al-Fatah in Aleppo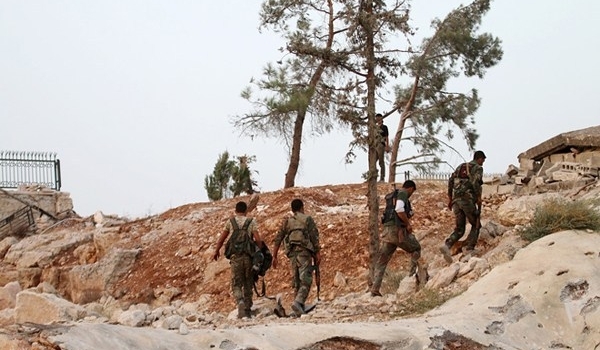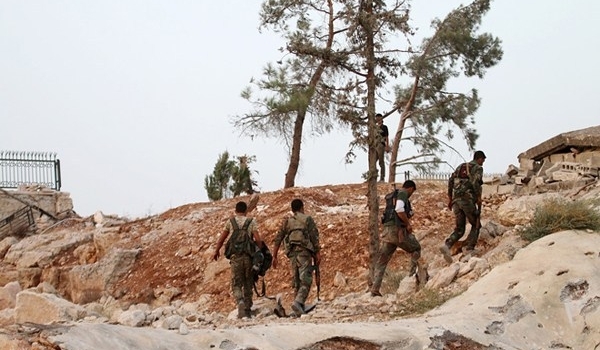 The Syrian Army is dividing militant-held districts in the Eastern part of Aleppo into smaller battlefields to capture them one by one, military sources said on Wednesday, adding that the new tactic has already proved successful.
"The Syrian army is trying to diconnect militants' positions to divide them into smaller battlefields in a move to make them too weak to stand the government forces' attacks," the sources said.
"Rapid advances of the Syrian army troops and their popular allies against Jeish al-Fatah in Aleppo city testify that the new tactic has proved as a major success, and that military developments in the Northern city and its countryside are moving in the direction desired by the government forces," they added.
The sources said that the army now is to chain its positions in al-Oweijeh to Bostan al-Pasha in order to end clashes in a large part of the Eastern districts.
"The strategic plan of the Syrian armed forces concentrates on the liberation of the districts of al-Nazarat, Ein al-Tal, Halak, al-Sakhour and Masaken al-Hananou in Eastern Aleppo. They simultaneously are to advance against Fatah al-Sham Front (the newly-formed al-Qaeda-affiliated terrorist group previously known as the al-Nusra Front) in Bostan al-Pasha and al-Meidan," they pointed out.
"After dividing the Eastern districts of Aleppo into smaller areas, militants will face no way but to surrender or die," the sources concluded.
Sources said yesterday that Syrian Army soldiers and popular forces have been engaged in tough street battles with Jeish al-Fatah terrorist coalition in the Eastern, Southern and Southwestern districts of Aleppo city, gaining the upper-hand over the militants with the air support of the Syrian and Russian aircraft.
"Syrian government forces stormed Jeish al-Fatah's positions in Housing Project 1070 near al-Hamdaniyeh district from different flanks to take back strategic positions there," the source said.
"Russian fighter jets, for their part, pounded Jeish al-Fatah's defense lines in project 1070 and Jam'iyat al-Mohandeseen neighborhood in the Western part of Aleppo city," they added.
"The Syrian warplanes also bombed terrorists' bases near the village of Qabtan al-Jabal in the Western countryside of Aleppo, destroying several vehicles of militants," the sources went on to say.
"Jeish al-Fatah's strongholds in the Southern districts of Aleppo in Sheikh Saeed also came under the Syrian air raids," they said, adding that militants sustained at least 23 casualties in the assault.
"Syrian soldier also clashed with Jeish al-Fatah in Suleiman al-Halabi in the Eastern part of Aleppo city and opened their way into one of the main buildings there," the sources added.