Syria
Syria blames US for failure of Geneva talks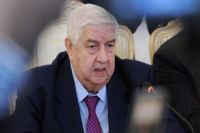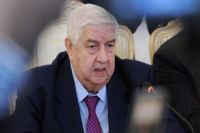 Syrian Foreign Minister Walid al-Muallem has blamed the United States for the failure of the second round of peace talks in Geneva.
Muallem made the remarks on Sunday during an interview with the state media about the talks as the Syrian delegation was returning from Switzerland to Damascus.
The Syrian foreign minister said the US tried to "create a very negative climate for dialogue in Geneva."
On Saturday, negotiations between the Syrian government and the Western-backed opposition ended without finding a way to resolve the conflict, which has dragged on for nearly three years.
Damascus said the talks failed because the other side refused to abide by the Geneva communiqué of 2012, which says terrorism must be addressed.
However, the opposition, along with Britain and France, blamed the Syrian government for the failure of the negotiations.
"The failure to agree an agenda for future rounds of talks … is a serious setback in the search for peace in Syria, and the responsibility for it lies squarely with the Assad regime," British Foreign Secretary William Hague said on Saturday.
The latest talks came 10 days after the first round of negotiations ended without any positive results.
The Syrian government blamed the failure on the foreign-backed opposition, which insists on the resignation of President Bashar al-Assad and the formation of a transitional government.
Damascus strongly rejects the demand, saying only the Syrian people can decide the issue.
Syria has been gripped by deadly violence since 2011. According to the United Nations, more than 130,000 people have been killed and millions displaced due to the unrest.
According to reports, the Western powers and their regional allies — namely Qatar, Saudi Arabia and Turkey — are supporting the militants operating inside Syria.