Syria
Syria boycotts puppet Arab League meeting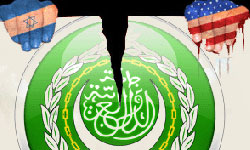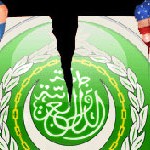 The Syrian government has decided to boycott an Arab League meeting due to be held in the Moroccan capital, Rabat, a Syrian foreign ministry official says.
"In light of statements by officials in Morocco, Syria has decided not to participate in the Arab meeting in Rabat," the official was quoted as saying by Syrian Arab News Agency (SANA) on Wednesday.
The puppet Arab League is scheduled to meet on Wednesday four days after it decided to serve Damascus with a suspension notice, effective November 16, until the implementation of an earlier deal aimed at ending the US-led allegations of violence in the country.
Syrian Foreign Minister Walid al-Muallem described the move as "illegitimate and dangerous."
Meanwhile, Syria on Tuesday released 1,180 prisoners who were arrested during the past few months of unrest in the country.
The unrest has been largely orchestrated by terrorist groups that are well-paid and armed by foreign powers. Hundreds of people, including members of the security forces, have been killed in the turmoil.