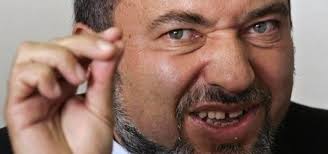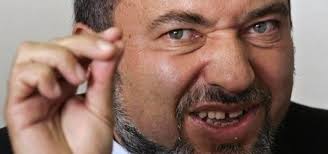 Israel's minister for military affairs admits that Syrian ground forces are recovering from the losses they suffered during over seven years of battles against foreign-backed terror groups, saying the Arab state is now building up a formidable army beyond its pre-crisis size.
The Syrian government is not only retaking territory from terrorist groups but also rebuilding its military power, Avigdor Lieberman told reporters during a tour on Tuesday of the Israeli-occupied side of Syria's Golan Heights, where he observed a military exercise.
"Across the way we see the Syrian military, which is not satisfied with just taking over all of Syrian territory but is expressly building a broad-based, new ground army that will return to its previous proportions and beyond," he said.
"Therefore, we follow all developments and we are ready for any scenario," he added.
Earlier this month, Lieberman stressed that the government of President Bashar al-Assad is regaining control of the Syrian territory and that stability is returning to the occupied Golan Heights.
Backed by its allies, namely Iran, Russia and Lebanon's Hezbollah resistance movement, the Syrian government has made sizeable gains on several fronts against the Takfiri terror groups, many of which enjoy the support of Israel, the US and their allies.
Lieberman's visit comes as the Syrian army is on the verge of defeating the militants in southern areas near the Israeli-occupied Golan Heights.
The recapture of those areas would cut Israel's much-reported contacts with anti-Damascus militants and deal a blow to Tel Aviv's plans to make the international community recognize its annexation of Syria's Golan Heights, which it seized in 1967.
Syria's advances in those areas prompted two visits by Israeli Prime Minister Benjamin Netanyahu to Russia.
During his July visit to Moscow, Netanyahu reportedly told Russian President Vladimir Putin that Tel Aviv would no more seek to topple Assad, but that Moscow should instead encourage Iranian military advisors to leave Syria.
Tel Aviv has sharply increased its military presence in Golan over the past weeks, deploying more military equipment and forces to the region. It has also increased its aerial assaults against the Syrian army in a bid to prop up anti-Damascus terrorists.
Syrian President Bashar Assad says the US 'is losing its cards,' among them the al-Nusra Front terrorist group, and thus 'should leave' the Arab country.
Back in May, President Assad said in an interview with Russia's RT television network that the only way to stop Israeli airstrikes on the Arab country was improving Syrian air defense.
"Our air defense is much stronger than before, thanks to the Russian support, and the recent attacks by the Israelis and by the Americans and British and French proved that we are in a better situation," he said.
From the start of the crisis, Tel Aviv has been in contact with anti-Damascus militants, Assad pointed out, noting that the terrorists took aim at Syria's air defenses as their primary target.