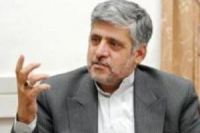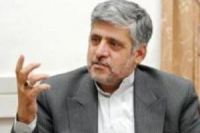 The Islamic Republic of Iran's Ambassador to Syria, Mohammad Reza Shaybani, has pointed out that that Syria has been entangled in the conspiracies and plots hatched by the US and Zionist regime of Israel.
In a televised interview with IRIB on Monday night, the Iranian envoy to Syria added that Iran is duty-bound to enlighten the public opinion about the schemes hatched against Syria by the US, Zionists, and a number of regional Arab states.
He underlined that the elevated status of Syria in regional resistance has made this country exposed to the plots of the West and the usurper Israeli regime.
Elsewhere, the Iranian envoy referred to the Zionists' recent despicable onslaught against Gaza Strip, while pointing out that these attacks are rooted in the fear of Zionists of the wave of Islamic awakening that has swept the entire region.
The Iranian envoy reminded that Palestinian Islamic resistance has been highly reinforced compared to previous years such that it sets conditions for establishment of truce with the Zionist regime.