Syria
Syria Ceasefire Violated as foreign terrorists Attack Military Base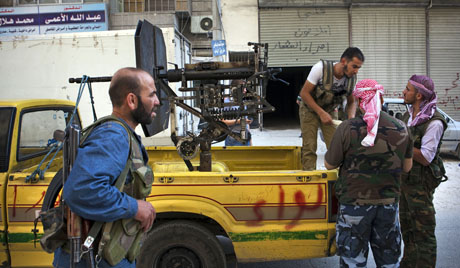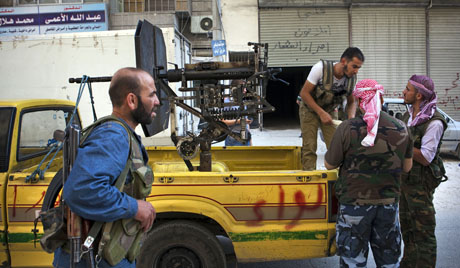 The ceasefire which took place in Syria Thursday for Eid al-Adha was shaken in its first day as militants attacked a military base.
A watchdog said fighting had broken out around a military base in Wadi Deif.
"Violent clashes started around 10:30 am (0730 GMT) around the Wadi Deif base. The army responded by bombing the neighboring village of Deir Sharqi. It is the first violation of the ceasefire," Rami Abdul Rahman of the London-based Syrian Observatory for Human Rights said.
He said that among the rebel fighters at the battle were members of the Al-Nusra Front, which had indicated it would not abide by the truce agreed by the government and the so-called Free Syrian Army (FSA).
The Syrian government and the FSA said Thursday they would follow UN-Arab League peace envoy Lakhdar Brahimi's call for the temporary ceasefire, but both reserved the right to respond to any aggression.
However the violence was still at unusually low levels even though Abdel Rahman said the ceasefire had "collapsed" in several regions of the country.
"The ceasefire has collapsed in several regions of Syria but there is still less violence and fewer victims than usual," Abdel Rahman told AFP.
He said fighting also took place in various parts of the country, including in and around the capital Damascus, in the second city Aleppo, in the central city of Homs