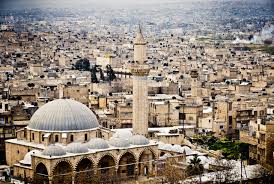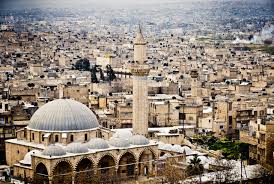 A senior Iranian official has ruled out any "military solution" to the crisis in Syria and said all Syrian sides should stick to dialogue to end violence gripping the Arab country.
Ali Akbar Velayati, a senior adviser to Leader of the Islamic Revolution Ayatollah Seyyed Ali Khamenei, said on Thursday that a "political" solution is the only way out of the deadly conflict in Syria.
The comments came a day after UN special envoy for Syria Staffan de Mistura suspended peace talks in Geneva three days after its shaky start. He said the talks will not resume until February 25.
"As for a peaceful settlement in Syria, the dialogue should be held between the Syrian people, government and representatives of the opposition," Velayati said at a press conference in the Russian capital, Moscow.
The Geneva negotiations were halted after the so-called High Negotiations Committee (HNC), a Saudi-backed anti-Damascus opposition group, failed to attend a meeting.
The Syrian government delegation blamed the opposition for the failure of the peace talks, accusing it of pulling out because it was losing the fight on the ground.
The HNC's pullout came as Syrian armed forces, backed by Russian air cover, made significant gains against Takfiri militant groups on several fronts.
In a major blow to Takfiri groups, Syrian troops liberated the strategic towns of Nubl and Zahra near Aleppo on Wednesday, choking their supply lines from Turkey to the city. They also recaptured Atman, only four kilometers (2.4 miles) north of Dara'a.
Velayati, who is also head of Iran's Center for Strategic Research, defended the Syrian military operations against terrorists and said the Damascus government has the "legitimate right" to protect the nation.