Syria
Syria defense minister visits army base in al-Qamishli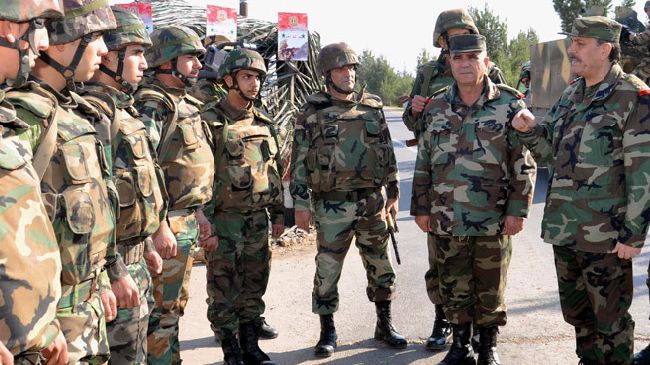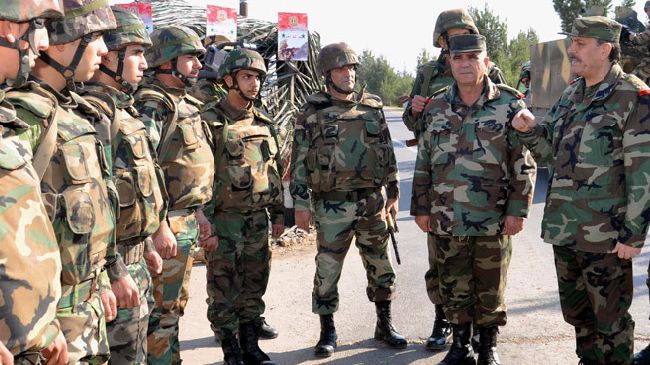 Syrian Defense Minister Fahd Jassem al-Freij has visited a military base in a key town near the Turkish border, praising the armed forces for their sacrifices in the fight against Takfiri groups.
Freij, who is the deputy commander-in-chief of the Syrian army and armed forces, paid a visit to a military formation in the border city of al-Qamishli in the northeastern al-Hasakah Province on Thursday to review the performance of the army units stationed in the area, Syria's official news agency SANA reported.
During the visit, Freij expressed gratitude for the Syrian soldiers for making sacrifices to restore peace and stability to their homeland.
The Syrian defense minister further hailed the citizens of Hasakah for standing by the Syrian government and army, enabling them to keep up their battle against the foreign-backed terrorism plaguing their country.
The national unity among Syrians has foiled the enemy plots to sow the seeds of sectarian discord in the Arab state, he added.
Over the past months, Syrian army forces have continued operations against the Takfiri militants across the country, inflicting heavy losses on the foreign-backed armed groups. However, the extremist groups have recently stepped up their fatal attacks against Syrian civilians in several cities and towns as the Arab country is preparing to hold an important presidential election on June 3.
On Thursday, the so-called Syrian Observatory for Human Rights, which opposes the Syrian government, said the militants belonging to the al-Qaeda-affiliated Islamic State of Iraq and the Levant (ISIL) shot dead 15 civilians, including seven kids, near the town of Ras al-Ayn in Hasakah.
Syria has been gripped by deadly violence since March 2011. According to some sources, over 150,000 people have been killed and millions displaced due to the violence fueled by the foreign-backed militants.