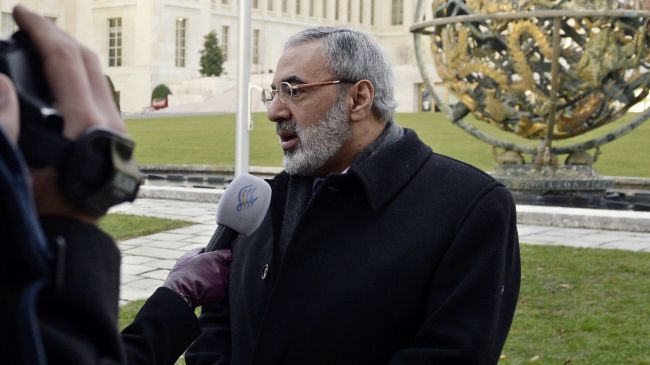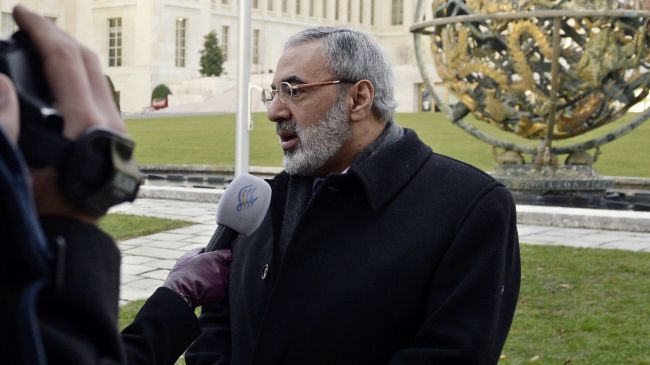 Delegations representing the Syrian government and foreign-backed opposition are to hold another face to face meeting in Geneva amid fundamental differences.
The two sides came together for the second time on Saturday, after a meeting earlier in the day, in which messages were exchanged through UN-Arab League envoy, Lakhdar Brahimi.
This was the first time that the representatives of Syrian government and the opposition had met since the beginning of the conflict in 2011.
Syrian Foreign Minister Walid al-Muallem, who is the head of Damascus delegation, and Ahmed al-Jarba, president of the so-called Syrian National Coalition (SNC), were not present at the morning session.
"He (Brahimi) made it very clear that this conference is a political conference and this negotiation is a political negotiation aimed at implementing Geneva 1 [communiqué]," opposition delegate Anas al-Abdah said after the first meeting, referring to the June 2012 communiqué that calls for the establishment of a transitional governing body in Syria by mutual consent.
The Geneva II conference on Syria kicked off in the Swiss town of Montreux on January 22. It is aimed at finding a political solution to the crisis in the Arab country.
The opposition and its Western supporters insist that President Bashar al-Assad must step down and a transitional government be formed in Syria.
However, Damascus has rejected the demand, arguing that the foreign-backed coalition does not represent the Syrian opposition.