Syria
Syria delivers humanitarian aid to besieged Deir ez-Zor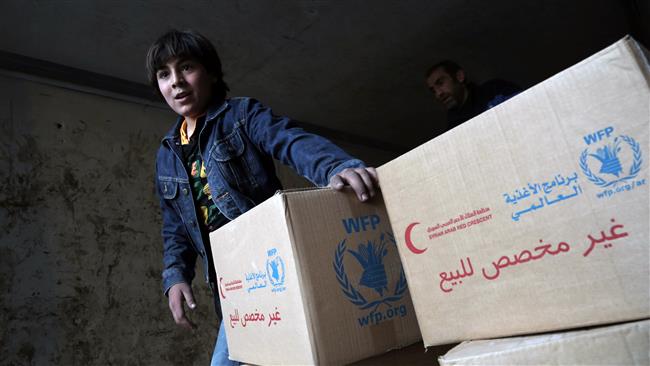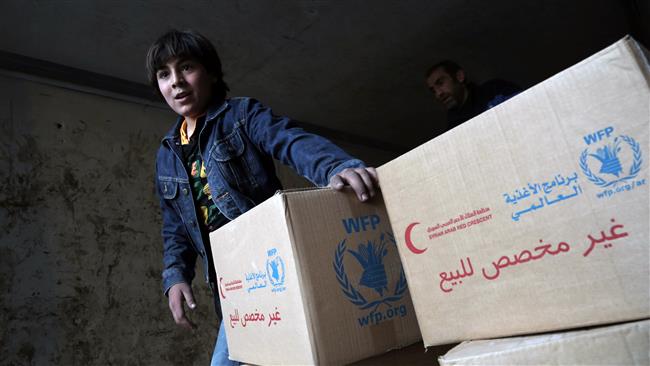 Syria's military, backed by Russian warplanes, has delivered a major cargo of humanitarian aid to beleaguered people in the eastern city of Deir ez-Zor held by Takfiri Daesh terrorists.
Russian Defense Ministry said on Thursday that Moscow facilitated the airdrop a day earlier by the Syrian Air Force of about 30 tons of humanitarian aid to the areas blocked by Daesh militants.
A statement by the ministry said the cargo, which mostly included foodstuff, belonged to the International Red Cross and Red Crescent Movement. It said Russia's center for reconciliation in Syria which was established in late February at the western Hmeimim airbase assisted the delivery.
"The aid delivery was carried out from the Hmeimim airfield by the Il-76 aircraft of Syria's Air Force escorted by Russia's Su-30 and Su-35 fighter jets," the statement said, adding that the cargo had waiting for months to reach around 200,000 people in Deir ez-Zor.