Syria
Syria demands stop to politicization of Syrian chemical file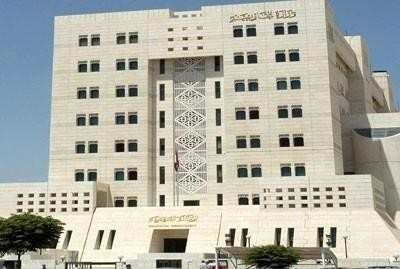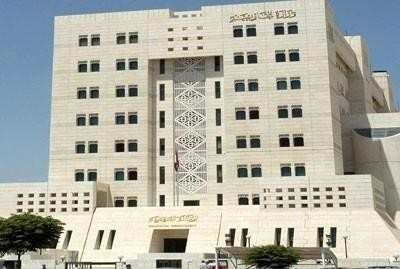 Syria demands a stop to the politicization of the Syrian chemical file and that the intricate security conditions in the country be taken into account, Foreign and Expatriates Ministry said.
The comments came in two identical letters addressed by the ministry to the United Nations Secretary General and President of the UN Security Council on the UNSC meeting on February 6, following a briefing on the Syrian chemical weapons submitted by the Special Coordinator of the United Nations and the Organization for the Prohibition of Chemical Weapons (OPCW) joint mission.
The Ministry said Syria has come under an unfair campaign by some United Nations Security Council member countries, particularly the US and its allies, during a discussion of the Syrian chemical file in its February 6 session.
"These countries have strayed from the truth and the objective assessment of what Syria has accomplished in the context of implementing its obligations according to the Chemical Weapons Convention (CWC)," the letters said.
"The unfair campaign coincided with the convening of Geneva 2 and the positive attitude of Syria towards it," the ministry said. "This escalation; however, is clear indication of more pressure brought to bear on Syria with the intent of influencing Geneva 2," added the ministry.
Syria would like to make it clear that:
-The press statement issued by the UNSC following its last session on February 6 on the Syrian chemical file said nothing about Syria's sustained and constructive cooperation with the joint mission that has been praised by UNSC member countries, the UN General Assembly, the Organisation for the Prohibition of Chemical Weapons (OPCW), among others.
-Ten years behind schedule, the countries which accused Syria of not doing enough have not met their own commitments in eliminating their chemical stockpiles, knowing that they are not gripped by the security conditions facing Syria.
-Contrary to skepticism, Syria has been keen since day one to fulfill its obligations as stated by the Convention, the decisions of the executive council and the UNSC resolution No. 2118.
-Armed groups have targeted the chemical weapons' sites and the trucks carrying them to Lattakia Port, not even sparing the joint mission which received terrorist threats.
-To demand that Syria shoulders its responsibilities is intended to pull the wool over eyes; as Syria has clearly identified the challenges and problems besetting the transportation process…All countries are cognizant of the challenges; namely the intricate security environment and the acute shortage of equipment necessary for packaging, loading and transportation.
-It is regrettable that the countries that have agreed to the press statement are well aware of the inadequacy of a lot of equipment and supplies that Syria has obtained, not to mention the equipment related to security conditions that several countries have declined to supply Syria with, although badly needed."Nonetheless, Syria has managed to purchase some of this equipment from neighboring countries."
The letters pointed out that Syria is exerting intensified efforts as it is poised to transport large amounts of chemical materials. "The technical side in Syria is coordinating with the joint mission for ironing out difficulties and getting the process done within the time limit."
The ministry called on the international community to shoulder its responsibilities in helping Syria as to overcome the serious challenges that would delay the transportation of chemical materials "instead of leveling unfair accusations and resorting to cheap skepticism against the Syrian government."