Syria
Syria embassy in Kuwait resumes consular services after about three years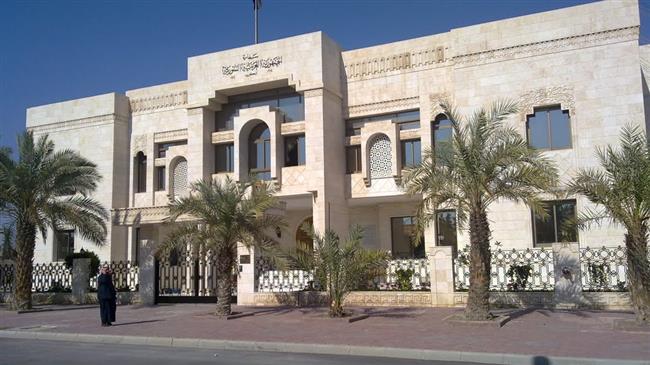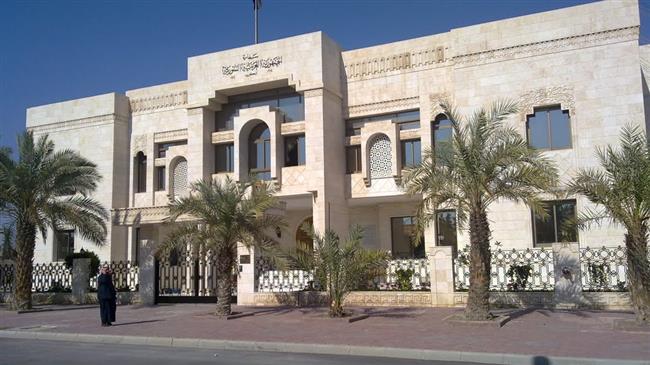 A Kuwaiti official says the Syrian embassy in Kuwait has reopened and resumed its consular services after being closed for almost three years.
The Kuwaiti Foreign Ministry's Undersecretary Khaled al-Jarallah said on Tuesday that the embassy was now open to some 140,000 Syrian nationals living in Kuwait.
"The Syrian embassy opened in Kuwait, three Syrian diplomats came and are working," Jarallah said.
He added that the Syrian diplomats had returned voluntarily just as they had left when Damascus shut down the embassy in Kuwait in March 2012 after Kuwait asked the Syrian ambassador to leave the country.
Last week, Kuwait said a diplomatic team consisting of the Syrian charge d'affaires and two aides had arrived in Kuwait City.
The embassy's closure forced thousands of Syrian citizens living in the Persian Gulf country to seek consular services from the Syrian embassy in the United Arab Emirates.
Under pressure from other members of the [Persian] Gulf Cooperation Council, Kuwait withdrew its diplomats from Syria in February 2012, after tensions rose in the region over the foreign-backed crisis in Syria. A month later the Syrian embassy in Kuwait was also closed.