Syria
Syria emphasizes on victory of army over terrorists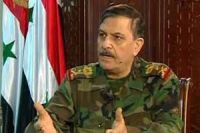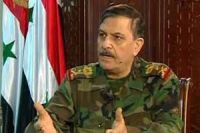 The Syrian Defense Minister, Fahed Jassem al-Furaij, has termed the victory of Syrian army over the terrorists, stationed in this country, as certain.
According to IRIB World Service, the Syrian defense minister, in a visit to a number of military centers at Halab Province, in northern Syria, on Friday, said that the Syrian army's mop-up operations against terrorists at Halab Province will soon emerge victorious.
The Syrian defense minister lauded the efforts of Syrian army in the fight against terrorists, and in restoration of security and stability across Syria.
In further remarks, the Syrian defense minister pointed out that his country is faced with global conspiracy. But, the powerful Syrian forces and nation will foil all of the plots hatched by conspirators via reinforcement of their solidarity.
The Syrian defense minister reiterated that the Zionist regime of Israel and the Saudi regime support terrorists in Syria. But, these supports will not get anywhere.