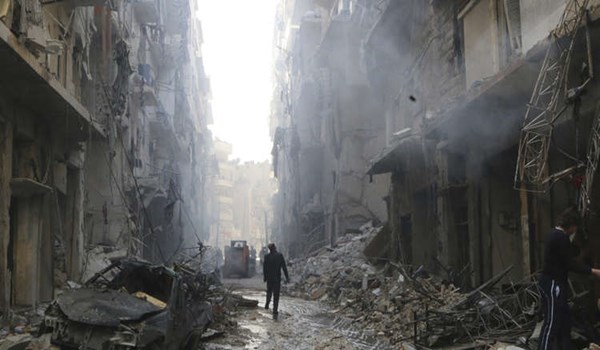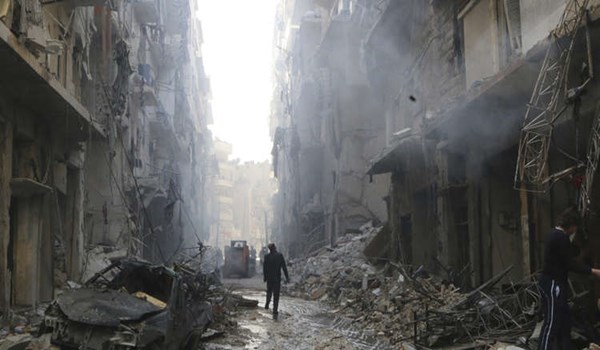 Syrian Electricity Minister Mohammad Zuhair Kharboutli, who is visiting Tehran, said that he is hopeful to convince Iranian officials to help Syria in setting up an electricity generation plant in Syria's Lattakia.
The Syrian electricity minister made the remarks on Friday upon arriving in Tehran, in a short interview with Syrian state-owned news agency, SANA. He asserted that he will discuss the implementation of cooperation projects in electricity field, especially the contract with the Iranian MBNA Corporation to establish a power plant, with his Iranian counterpart and other officials in charge of relevant bodies.
Kharboutli added that the power plant project in Lattakia is strategic for the electrical system in Syria in general, of prime importance to the coastal region, pointing out that the power station in Baniyas is meeting 60 percent of the demand for electricity in the coastal region.
According to Kharboutli, the 540 MW plant will be built with an allocated budget of SYP213 billion and is expected to be ready within a period of three years.
Iran has been the main supporter of the Syrian government in the course of the almost decade long struggle of the Arab nation with foreign-funded terrorism. Syria's closeness to Iran has been the main source of animosity held by the US, Israeli regime and Saudi Arabia which have funneled billions of dollars and massive amounts of arms and weapon to terrorist held areas of the war-torn country to make Syria pay for its alliance with Iran.
Earlier in April, Iranian President Hassan Rouhani cabled a message to his Syrian counterpart Bashar al-Assad reassuring that the Islamic Republic of Iran was fully prepared to help Syria with the reconstruction of the war-ravaged country.
"Just as it stood by the Syrian people in their fight against terrorism, the government of the Islamic Republic of Iran is ready to stand by you in Syria's reconstruction employing all it has in power," Rouhani said at the time.
Then in May, Iranian Road Minister Abbas Akhoundi visited Damascus and met with Syrian President Assad, reassuring that Iran will keep supporting Syria in the course of post-war reconstruction.
"The development of economic cooperation with Iran and all the countries that insist on defending their sovereignty and independence is one of the most important ways to confront Western plots," President Assad said in a meeting with Iranian Road and Urban Development Minister Abbas Akhoundi in Damascus.
"The Western powers are resorting to sanctions and coercive economic measures as a means to impose restrictions on nations and obliging them to bow to their hegemonic policies," President Assad said.
Also in late May, Iran and Syria signed a memorandum of understanding to boost economic cooperation.
The MoU was signed by Akhoundi and Syrian Minister of Economy and Foreign Trade Mohammad Samer al-Khalil.
Iran-Syria alliance dates back to early 1980s when almost all Arab countries of the region, except Syria, supported former Iraqi dictator Saddam Hussain in an unfair war against Iran in bid to meet their pan-Arab ambitions in the region. AT that time, the then Syrian President Hafez al-Assad supported Iran and voiced opposition to Saddam's expansionist agenda which was at that time even supported by the then US President Reagan and the then Saudi kings Khalid bin Abdulaziz Al Saud and Fahd bin Abdulaziz Al Saud.