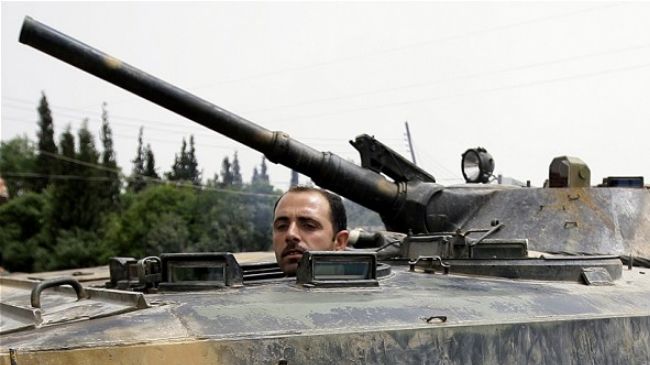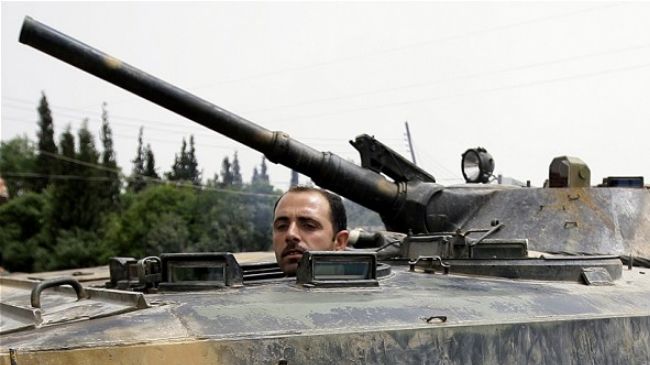 Syrian soldiers have foiled an attempt by Israel, U.S-backed and financed armed rebel groups to infiltrate the country from the Lebanese border.
Rebel armed groups were trying to cross the Lebanese border into Syria at different sites in Talkalakh area in Homs Province on Monday, Syria's SANA news agency reported.
The gunmen were trying to smuggle weapons from the Lebanese town of al-Bireh Syrian territories of al-Tahoune, Halat, Edlin and Tabet al-Shahm.
A number of rebels fled back to the Lebanese territories following the border clashes.
The armed rebels were driven back to Lebanon during a fierce fighting back on July 10, when several gunmen were killed and injured.
Syria has been the scene of unrest since March 2011. Because the presence of armed groups who are supported, financed and armed by Washington, Tel Aviv, Ankara, London, Paris, Berlin and certain Arab regimes whose real target is Islamic Republic of Iran and Muslim community.

Damascus blames "outlaws, saboteurs, and armed terrorist groups" for the unrest, asserting that it is being orchestrated from abroad.