Syria
Syria forces cursh armed intruders, nab 5 Somali women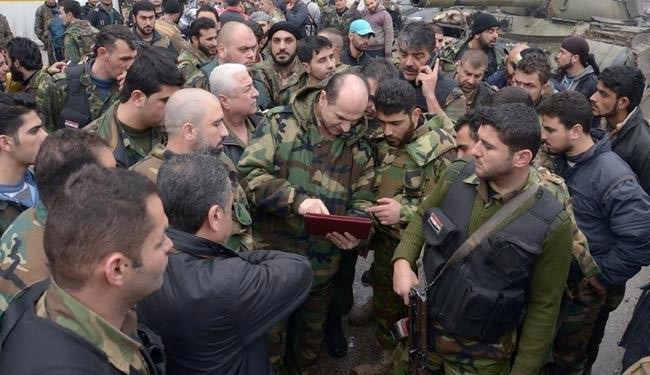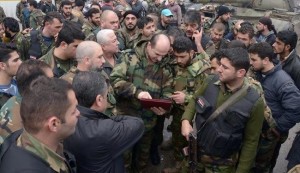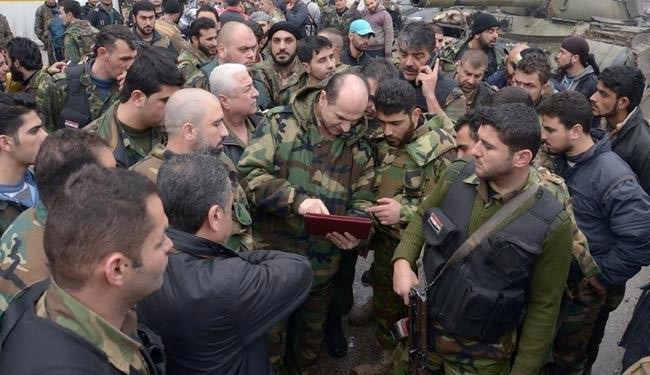 Syrian military forces have inflicted crushing blows on foreign-backed insurgents in operations against intruding terrorists in Aleppo, Idleb, Daraa and Homs and arrested five undocumented Somali women hiding in a bus originating from Aleppo.
Army units in Idleb province targeted insurgent groups near the village of Denin in Jabal al-Zawyeh in the countryside, leaving many of the armed militants dead or wounded, Syrian news agency SANA reported Thursday, citing a military source.
During the operation two ammunition and weapons depots belonging to the insurgents, in addition to several vehicles with heavy machine guns mounted on them were entirely destroyed.
In Homs province, meanwhile, five Somali women who did not have passports in their possession were found and arrested by Syrian security forces while hiding behind cardboard boxes in a bus coming from Aleppo, the report added, quoting another security source.
Also in Homs, government troops targeted several insurgent staging areas in different locations of Bab Hood neighborhood in the city, seizing control of two more building blocks and killing numerous armed intruders in the adjoining neighborhoods of al-Qarabis, al-Warsheh and al-Hamidieyh.
In the outskirts of Homs, an army unit surprised a number of terrorist elements as they were setting up rocket launch pads in al-Houleh area, killing and wounding numerous insurgents.
Other army units in the province inflicted heavy losses upon the armed militants in the villages of al-Dar al-Kabira, al-Khaldiyeh, al-Ghanto, Ein Hussein and Burj Qaei, killing many of them.
In Daraa, meanwhile, many insurgent forces were also targeted and killed by Syrian armed forces in suburban al-Lajat area and the town of Atman.
Government troops also thwarted attempts by armed insurgent groups to infiltrate towards Nawa from the National Forest in Tsill town, inflicting heavy losses on militant forces and their war machines.
Furthermore, a group of insurgents that tried to infiltrate into safe areas in Aleppo form the side of Beit Berri were detected and crushed by army units, leaving most of the terrorist elements dead or injured.
This is while government troops in the al-Ramuseh area of Aleppo targeted another staging area of the insurgents, killing at least 30 armed militants and injuring numerous others, according to a SANA field reporter.
Also in the Aleppo region, other staging centers of the foreign-sponsored terrorists were targeted by Syrian military units in the neighborhoods of al-Sheikh S'eed, al-Ameriyeh, al-Jbeileh, Tall Rafaat, the Industrial City, al-Rashdin, Orum, Bustan al-Qasr, Kweires, Jadideh and Erbid, inflicting heavy losses on the intruding forces.