Syria
Syria: Gov't Forces Close to Access Only Supply Line of Terrorists South of Aleppo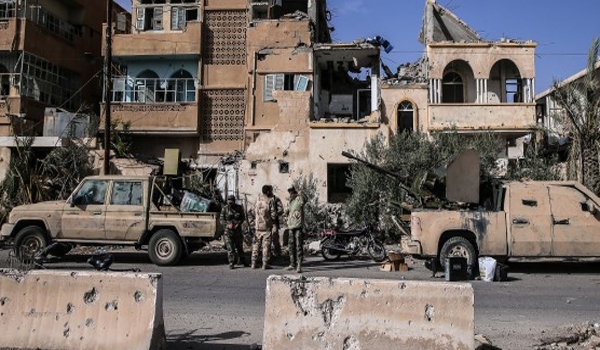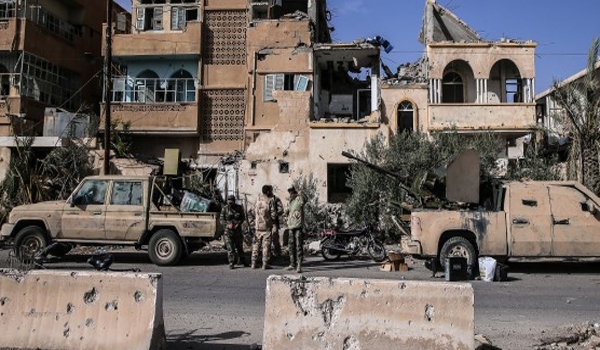 The Syrian Army and its popular allies made significant advances near the terrorist groups' only supply route from Damascus province to Southern Aleppo.
"The Syrian Army's 154th Brigade of the 4th Mechanized Division, the Lebanese Hezbollah and the Iraqi Harakat al-Nujaba have launched joint operations against al-Nusra Front, Harakat Ahrar Al-Sham, Ajnad Al-Sham, and the Free Syrian Army in the surroundings of Jabal al-Eis, whose recapture will enable the government forces to gain fire control over the Aleppo-Damascus Highway (M-5), which is used by the rebel forces to reinforce their fighters in Southern Aleppo," battlefield sources said.
Reports said earlier today that the Syrian army pounded and destroyed the military positions of the Takfiri terrorists in the Southern part of Aleppo province.
The military positions of terrorist groups were razed down by the Syrian army and popular forces' mortar and rocket attacks in the heights surrounding al-Eis town, Tal al Eis (al-Eis Hilltop), al-Zorba town and Western Khan Touman region in Southern Aleppo.
The Syrian army arrested 25 terrorists during its attacks on their positions in Southern Aleppo.