Syria
Syria: Gov't Forces Engage in Fierce Clashes with Terrorists near Kuweires Airbase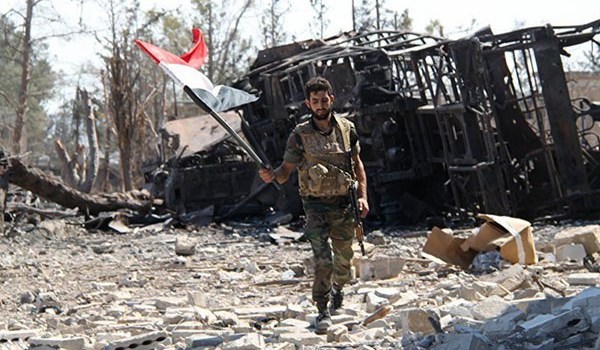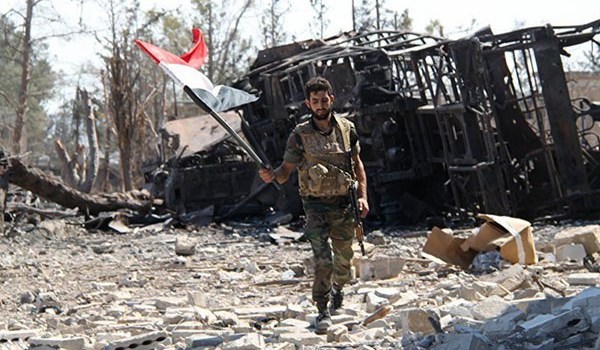 Syrian Army troops and National Defense Forces clashed with ISIL terrorists in an area South of Kuweires airbase in Southeastern Aleppo, inflicting heavy losses and casualties on the militants.
Syrian government forces launched a fresh round of attacks on ISIL's positions near the aviation academy, ending in the killing of 10 militants and wounding of several more.
At least three machinegun-equipped vehicles of the ISIL were destroyed in the attacks.
In the meantime, the Syrian air force bombed bases and supply lines of the terrorists near the warehouses of Khan Touman, al-Hikmah school, Ma'arateh and South of Tal Bazou.
The Syrian warplanes also pounded the terrorist groups' positions in al-Malaah farms, Hayyan, Anadan and Ma'arat al-Artiq in the Northern side of Aleppo city, leaving several terrorists dead or wounded, and destroying their military equipment.
In relevant developments in the province on Friday, Syrian army troops and their popular allies pushed back Jeish al-Fatah from more positions in Western Aleppo, and took control over a key hill in the region.
The Syrian government forces inflicted major losses on Jeish al-Fatah and captured al-Safra'a hill in the Eastern side of al-Ma'arateh.
Jeish al-Fatah suffered a heavy death toll and retreated from the battlefield.
In the meantime, Syrian fighter jets opened fire at Fatah al-Sham terrorists in Anadan and killed a number of them, including their commander Abu Ahmad Banesh.