Syria
Syria: Gov't Forces Win Back More Territories North of Lattakia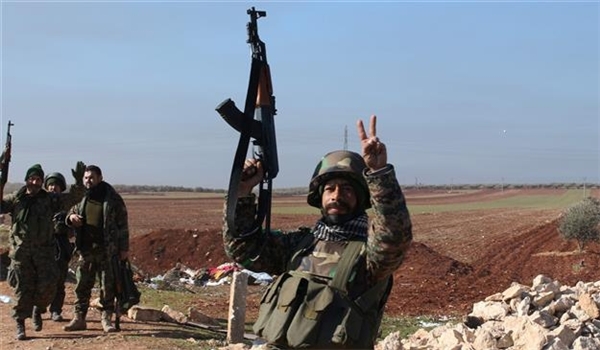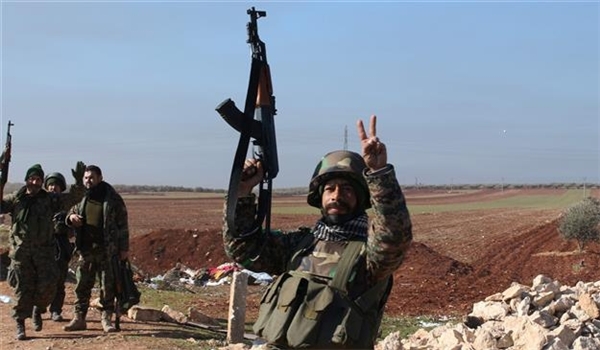 The militant groups withdrew forces from one more key village in the mountainous regions of the coastal province of Lattakia near the border with Turkey under the heavy attacks of the Syrian Army and popular forces.
The Syrian army troops and the National Defense Forces (NDF) pushed the militant groups back from the village of Bashoura and seized full control over the village and its surroundings.
Several militants were killed or wounded in the offensive.
In relevant developments in the coastal province on Sunday, the Syrian air force planes carried out several intensive raids on Takfiri militants' positions in mountainous areas in Lattakia.
The airstrikes were carried out over militant-held rugged areas around Kinsibba in Jabal al-Akrad, inflicting heavy losses and significant damage on militants' structures in the area.
Meanwhile, the Russian fighter jets, in a fresh round of combat flights, bombed the militant groups' concentration centers in the mountainous regions of the coastal province of Lattakia, claiming the lives of many terrorists.
The Russian air fleet hit the terrorists' centers and positions near Kinsibba in the Kurdish areas, East of the province.
The Syrian army and its allied forces managed to take full control of al-Aliya strategic village and its surrounding mountains in Lattakia province.
Gathering centers of the militants in Beyza, Bashoura, al-Assaliya and al-Vardiya in Lattakia province were also razed by the army units.