Syria
Syria gov't successful in curbing inflation rate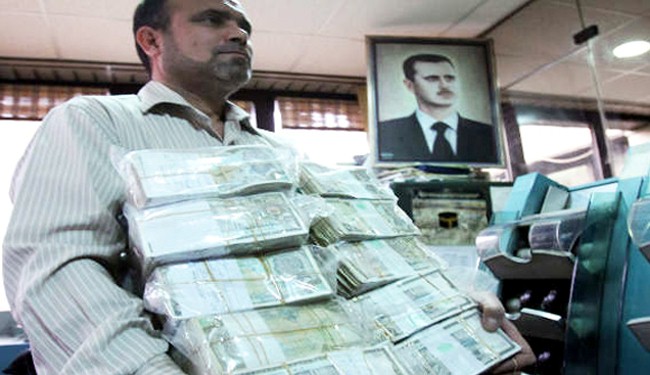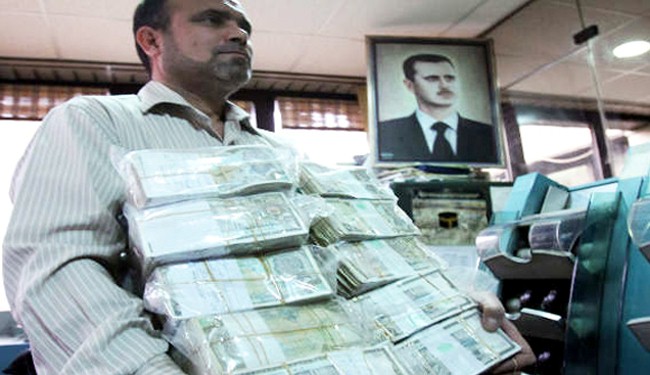 Under the Syrian government's plans to curb the inflation, the Syrian Central Bureau of Statistics has said the inflation rate during the first quarter of 2014 has decreased.
In a report issued by local media on Wednesday, the bureau indicated that the rate of inflation has started increasing since the end of 2011 when it amounted to 11.01 percent, up from 4.40 percent in 2010, adding that this rate continued to rise to record 55.23 percent in 2012, and 68 percent in mid-May 2013.
It said the main cause for the inflation is the foreign-hatched crisis experienced by the country and its repercussions on the national economy, mainly the shutdown of many establishments, shortage in the quantities of goods and their rising prices, as well as the difficulty of transportation and the increase in its costs, rising prices of oil derivatives, the devaluation of the pound and the economic sanctions imposed by some countries on Syria.
Unofficial figures have even put the rate of inflation at as high as 117 percent in 2013.
However, the Syrian government has put forth a plan to rein in the inflation's rate.
In the short term, the plan provides for securing sufficient quantities of goods to the citizens, especially the basic commodities, through imports and via facilitating the flow of imported goods.
It also calls for temporarily halting the export of certain goods, particularly the living goods, and raising interest rates to appropriate levels in order to reduce the money supply.
In the long term, the plan proposed a reduction in the government budget deficit, increasing support for the domestic production by all available means, and the creation of the appropriate and competitive climates for investment.
The government is working to preserve the Syrian pounds and prevent any depreciation in its value.