Syria
Syria in Last 24 Hours: Army Repels Terrorists' Attack on Deir Ezzur Military Airport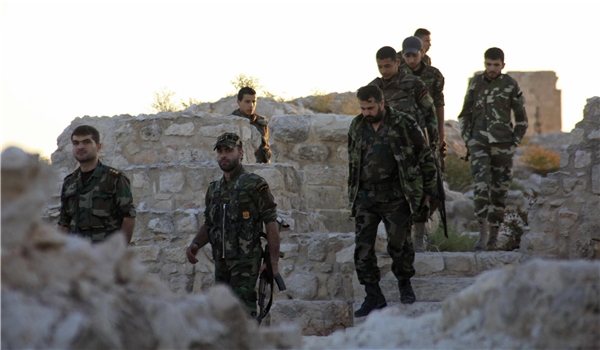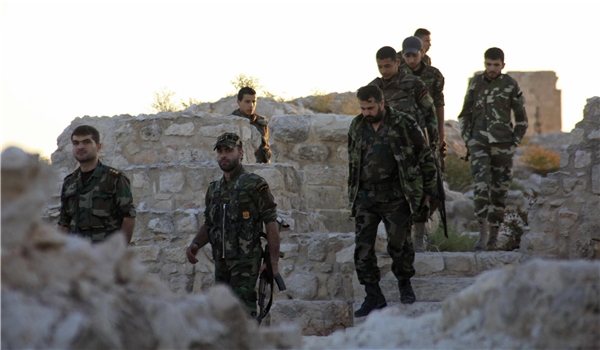 The Syrian army continued its advances in different parts of Deir Ezzur province in the Eastern parts of the country, and thwarted an attack by the Takfiri terrorists on Deir Ezzur military airport.
The Islamic State of Iraq and the Levant (ISIL) terrorists were pushed back from the surrounding areas of Deir Ezzur military airport as they were trying to launch fresh attacks on the base.
Also in the past 24 hours, the Syrians of al-Abd village in Deir Ezzur clashed with the ISIL terrorists following the recent abduction of more residents.
More villages have joined the tribal revolt against the terrorist group in the province, and fierce clashes have erupted between tribesmen and ISIL.
ISIL kidnapped 20 citizens from al-Abd village, located 5 km from Deir Ezzur city center, and led them to an unknown destination, prompting the locals to clash with the terrorists.
Elsewhere, the Kurdish Peshmarga forces succeeded to regain control of vast areas in the city of Kobani near the Turkish borders.
The Syrian military forces announced that over 60 percent of Kobani is now under control of the Kurdish popular forces.
Meantime, the military sources said that the ISIL has withdrawn from large areas of Kobani, but the Peshmarga forces have refrained from entering those areas for the fear of mines laid by the terrorists.
Meantime, the Syrian Army launched several deadly attacks on targets of armed groups in nearby areas of Idlib province, claiming the lives of scores of Takfiri militants.
The army soldiers stormed the hideouts of the rebels in the areas of al-Hbeit, Abu al-Duhour, Saraqeb, Taftanaz, al-Bara, Shahranaz, Maaret Harmeh and Hzano in the countryside of Idlib, leaving a large number of them dead and injured.
Elsewhere, the militants suffered heavy toll in the areas of Qleib al-Thour, Jurouh, Eqeirbat, al-Khdeira, Kafarzita and al-Latamneh, as the army gained ground in Hama province.
Also, Syrians in the Eastern parts of the country have formed a popular resistance group to battle the ISIL Takfiri terrorists.
According to Lebanese-based al-Mayadeen news channel, representatives of the group said in a statement that they are prepared to help the Syrian military forces in the fight against ISIL in Eastern Syria.
The report came as Syrian troops, backed by volunteer forces, are defending an airbase in the Deir Ezzur province.
The Syrian Army and government have defended their country against insurgents since 2011 when a huge number of foreign terrorists flocked to the Middle-Eastern country.
In spite of certain western states' military and financial supports for militants, the Syrian troops have been able to push them back from many areas across the country, and based on military observers the fall of militancy in Syria is not far.