Syria
Syria in talks with militants on Homs withdrawal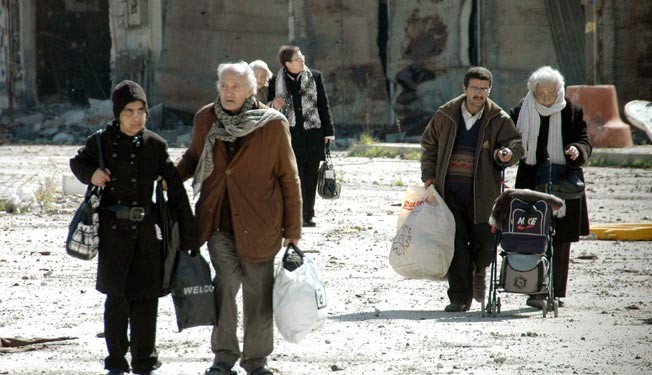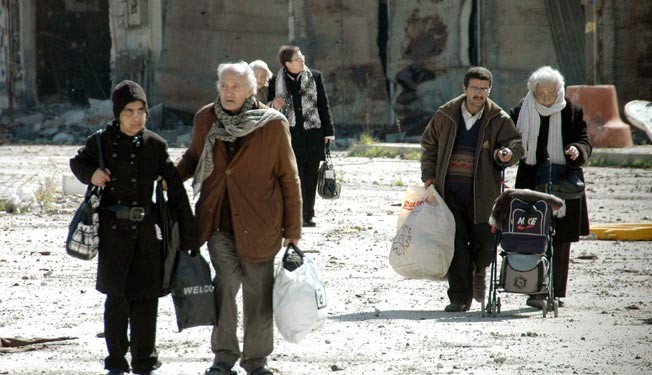 The Syrian government is reportedly holding talks with foreign-backed armed groups over their withdrawal from a number of militant-controlled neighborhoods surrounding Homs.
Homs Governor Talal al-Barazi said on Saturday that talks between Damascus and the militants over their withdrawal from a number of neighborhoods near Homs in west-central Syria are coming to a conclusion.
"Talks to rid the city of arms and of armed men … are ongoing and we are near the end," said Barazi.
Only a handful of neighborhoods around the Old City of Homs remain in the hands of foreign-sponsored Takfiri militants following a series of army operations that started in February 2012 to liberate the area.
The Syrian government's talks with militants come as part of efforts to facilitate access to the people trapped in conflict zones.
Earlier on Saturday, Syrian President Bashar al-Assad called on governmental aid bodies to increase their cooperation with local and international aid organizations in providing humanitarian relief to people.
The Syrian leader made the statements after UN Secretary-General Ban Ki-moon said foreign aid was not reaching millions of Syrians despite a February resolution by the Security Council calling for greater access.
Last month, Ban said approximately 9.3 million people – more than 6.5 million of them displaced by the violence – were in need of urgent humanitarian assistance within Syria.
The Takfiri militants operating in Syria are reportedly hindering the process of aid provision inside the violence-stricken country.
Syria has been grappling with a deadly crisis since March 2011. Reports say over 150,000 people have so far been killed and millions displaced because of the foreign-backed violence in the Arab state.