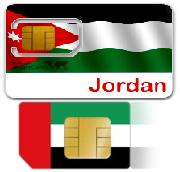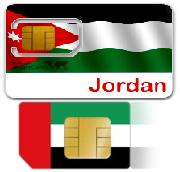 No doubt that what happened in Syria in the past two weeks had caught the attention of many countries in the Arab region and the world. It is also unequivocal that what applies to Tunisia, Libya and Egypt does not apply to Syria. Those countries are not "states of confrontation" (with Israel and the US-Israeli project), but on the contrary, they are very close to Israel, with which they coordinate militarily and politically.
Therefore, Western circles tackled the Syrian question in a different way. The US provided the "Syrian opposition", who are few in numbers, with the remnants of its regional followers, alongside with human and technical capabilities to pressure Syria through protests demanding reforms.
Websites and social communications networks like "Facebook" and "Twitter" were not the only means used to manage demonstrations on the ground; a significant foreign element was introduced, by sending dozens of UAE Thuraya mobile satellite handsets to specific activists in Syrian districts.
According to available information, an Emirati Crown Prince was behind sending the phones, which entitled their holders to communicate directly via satellite without going through fixed and mobile Syrian networks, in addition to Jordanian and UAE SIM cards.
As for weapons, reliable Jordanian sources have confirmed to Al-Manar Website that arms have been smuggled into Syria by pack animals.
But how were moves on ground managed?Thuraya phones were the backbone of the operations room, and provided foreign leadership for small groups of people, who have been trained to perform under similar circumstances.
Communications were carried out between groups within Syria and others abroad, while inside the country, and according to exclusive information, the work had been focused on small groups comprising two individuals in some cases.
In the meantime, Facebook was crammed with new pages, where the majority of operators were broadcasting their coverage to other social and political networks and uploading statements similar to how war councils usually operate, and always signing them with fake names.
The free Parisian Metro newspaper said last week that it got information confirming that the majority of those who were active on Facebook during unrest in Syria, were from the United States and Europe.
Movements of the "Syrian opposition" in Paris drew two completely opposite lines:
The first trend was led by human rights activists, who have demands for reform, not regime change in Syria, and refuse interference by any party related to the US and/or Saudi Arabia in the ongoing events in Syria.
The second trend, however, was a hybrid mix of dissidents linked to the US, particularly to the Zionist lobby therem including the "Damascus Declaration," "Farid al-Ghadery's" group (Al-Ghaderi visited the Israeli Knesset in June 2007), in addition to groups belonging to "Rifaat Assad" and dissident former Vice President "Abdel-Halim Khaddam", some of whom had worked side by side with the Israelis in the case of the martyr Rafik Hariri's assassination to implicate Syria and the resistance (Hezbollah) in his murder.
Those same parties were in the core of the logistic apparatus surrounding "Mohammed Zuhair al-Siddiq – the false witness in the Hariri case and also a major suspect in the assassination – during his stay in the French capital. Some of them had also received funding from former Lebanese PM Saad Hariri's Future Movement of Lebanon, like Abdul Razzaq Eid – chairman of "Damascus Declaration Abroad," with some of his aides, including his son.
One Paris square witnessed severe disputes between the two opposing oppositions, as Haytham Mannaa rejected the participation of whom he called "American agents" in a demonstration he organized. Mannaa was brutally attacked by the son of Abdul Razzaq Eid, who accused him of collaboration with the Syrian embassy in Paris. The French police ultimately intervened to solve the dispute.