Syria
Syria: Infighting Kills ISIL Emir in Yarmouk South of Damascus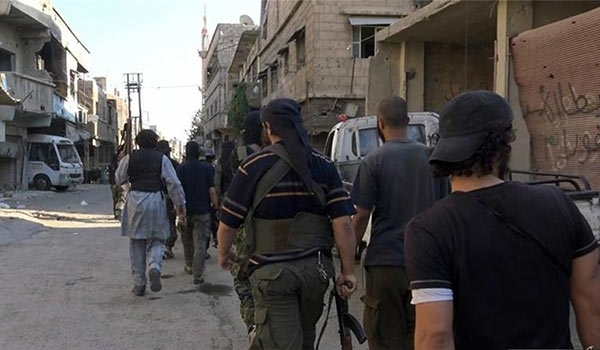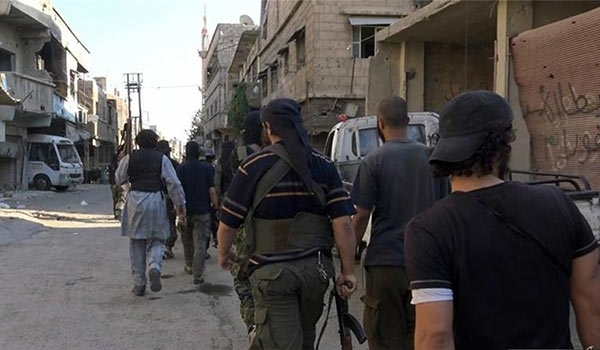 One of the senior field commanders of the ISIL terrorist group was killed in clashes with the al-Nusra Front in the Palestinian Yarmouk Refugee Camp.
The ISIL accused al-Nusra Front of killing three of its fighters, including the groups' commander in Yarmouk camp Abu Dawoud al-Yamani.
Al-Yamani was originally from the capital's suburban region of Hujirah.
Also on Saturday, clashes intensified between the ISIL and another rival terrorist group in Damascus province.
Jeish al-Islam and ISIL terrorist groups engaged in heavy fighting in Eastern Qalamoun that ended with heavy fatalities on both sides.
Jeish al-Islam terrorists stormed the ISIL positions near al-Dhamir region in the Northeastern part of Damascus province, and pushed the ISIL back from its positions.
Jeish al-Islam further took control of several buildings in al-Dhamir region.
According to source from Jeish al-Islam, the ISIL suffered more casualties in comparison with its rival terrorists.
The infighting between the two terrorist groups in Damascus province has been underway for the last few days.