Human Rights
Syria
Syria-Injured Victims of U.S-backed Terrorist Attacks Recount Details of Bombings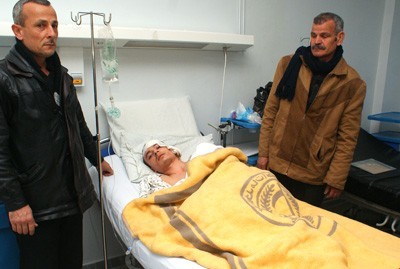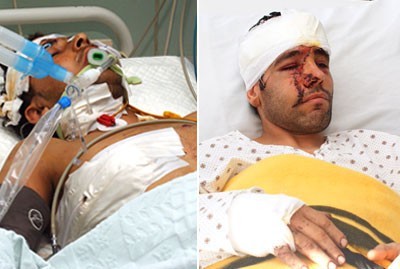 A number of the injured victims of the two terrorist attacks which took place in Damascus on Friday said the crime which targeted hundreds of citizens and security personnel was committed by hands of foreign forces trained to kill in cold blood.
Mohammad Khair Deeb, one of the injured, said he was inside an office next to the entrance of the General Intelligence Directorate at the moment of the explosion. "The ceiling collapsed on top of everybody inside the office…We had various injuries… I suffered wounds in my face and fractures to my skull."
Deeb described the terrorist attack as "despicable and coward" and aimed at sabotaging the country and transferring crimes witnessed by other Arab countries to Syria to achieve suspicious plots that became known to everybody.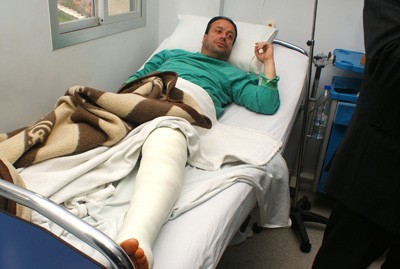 Jalal Farhan Sanjad, who was one of the guards at the entrance of the Directorate, said that as they were trying to block a car from forcefully entering the main entrance, the persons in the car blew it off. "Most of the guards were martyred immediately…I was seriously burned and had shrapnel in my face and limbs."
"I was horrifically and desperately looking for my brother among the bodies and the remains of victims, only to know later that he was taken to hospital," said Sultan, brother of Jalal, stressing his condemnation of this heinous crime.
Haiyan Munir, a university student, said he was passing from Damascus University dormitory to al-Mazzeh Highway when he heard a loud boom and lied down on the ground automatically to protect himself.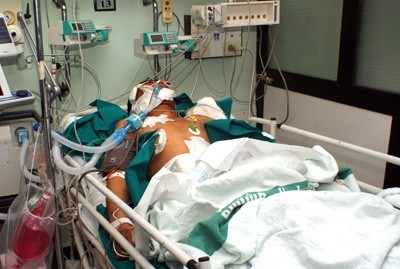 "At that time, a number of gunmen driving a car quickly fired three shots at me hitting my right leg," said Munir stressing that this crime was committed by "hands of foreign forces trained to kill in cold blood and devoid of any human feelings and morals."
Ali Suleiman, a law enforcement member who was inside his office at the targeted security branch, said that suddenly a loud explosion was heard and the fragments of shattered windows hit his face and neck.
He pointed out that the parties standing behind this terrorist act do not belong to any religion or homeland "otherwise, they wouldn't have killed their fellow brothers and sons of their homeland in that brutal way."
The injured stressed that neither this crime nor others will affect the Syrians' steadfastness or weaken their determination to confront the conspiracy and protect their homeland.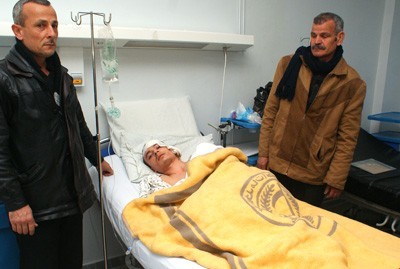 Dr. Ali Ahmad, a general surgery specialist at al-Mazzeh Military Hospital, said they received on Friday 11 martyrs and 103 injured.
He pointed out that the purpose of these two terrorist operations was to claim as many casualties as possible in light of the method applied in the explosion, the type of explosives used and the amount of scattered shrapnel which caused large numbers of limb amputation cases.
Assistant Director of al-Mowasat Hospital, Dr. Shadia al-Khudari, said the Hospital received 36 injuries, a great part of them required immediate surgery.