Syria
Syria: ISIL Fails to Take Control over Ithriya-Raqqa Road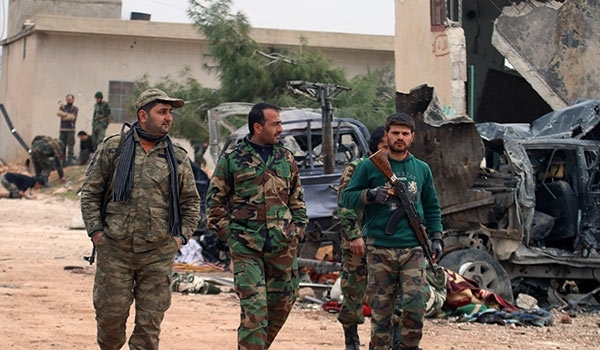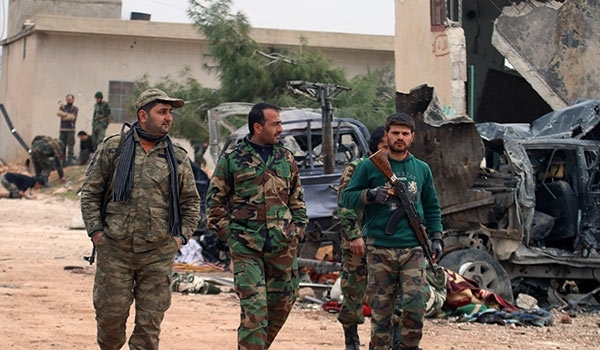 The Syrian Army troops and popular forces repelled ISIL's repeated offensives on government forces' positions along the strategic road of Ithriya to Raqqa in the Southeastern part of Aleppo province and inflicted a heavy death toll on the terrorists.
The Syrian soldiers and National Defense Forces fended off the ISIL attacks to take control of a strategic chunk of the road connecting Ithriya in Hama province to Raqqa capital of the ISIL self-proclaimed Caliphate via Aleppo.
At least 32 terrorists were killed and many more were wounded in the failed attacks.
The ISIL heavy machineguns, weapons and ammunition were also destroyed in the unsuccessful assaults.
In relevant developments in the Northern province on Friday, the Syrian Army troops and popular forces, deployed in the villages of Ratyan and al-Zahra, are expected to launch a large-scale attack against the strongholds of al-Nusra Front in the strategic Anadan plain Northwest of Aleppo province.
"Ratyan and al-Zahra are strategically situated at the Northern and Eastern sides of the terrorist-controlled 'Anadan Plains," the sources said, adding, "The Syrian government forces are resolved to use their strategic upper hand against the terrorist groups and put an end to the presence of militants in Northwest Aleppo."
"The offensive in Northern Aleppo is coming soon; however, no further details have thus far be given," they added.
"Should the Syrian Armed Forces seize the 'Anadan Plains, they will have effectively encircled the remaining militants in Western Aleppo," the sources underscored.