Syria
Syria: ISIL Withdraws from more Territories East of Homs Province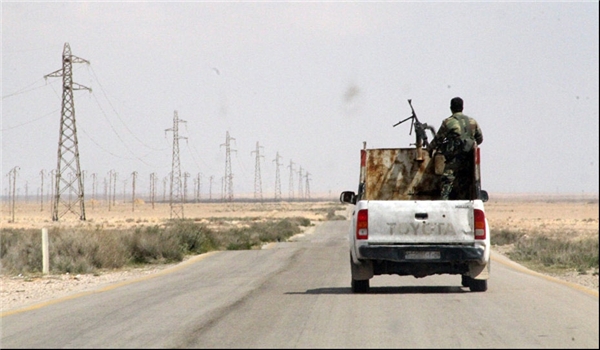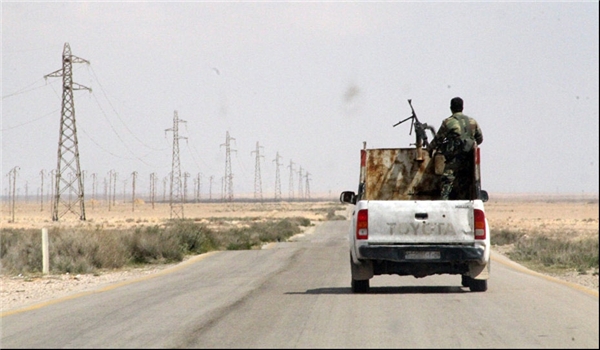 The Syrian Army and the National Defense Forces continued to push the ISIL back from more lands near the ancient city of Palmyra (Tadmur) and restored security to vast plains near the newly-liberated mountains there.
The Syrian government forces, in hours of non-stop battle, forced the ISIL terrorists to retreat from the Southern plains of Jabal (mountain) al-Mketa'a and the plateau in the Western side of Antar mountain.
The ISIL left behind scores of the dead and wounded members and fled the battlefield.
In relevant developments in the province on Sunday, the Syrian military forces, backed up by the Syrian-Russian fighter jets' aerial coverage, stormed the ISIL positions in Eastern Homs and forced the terrorists to retreat from the village of Sawama and its farms after hours of non-stop war, which ended in the killing or wounding of tens of the militants.
The pro-government forces advanced significantly towards the Arak Gas Fields and are now within 5 km of Arak's Northern perimeter after recapturing much of the Mustadura Gas Fields.