Syria
Syria liberates Aleppo areas recently seized by militants: Monitor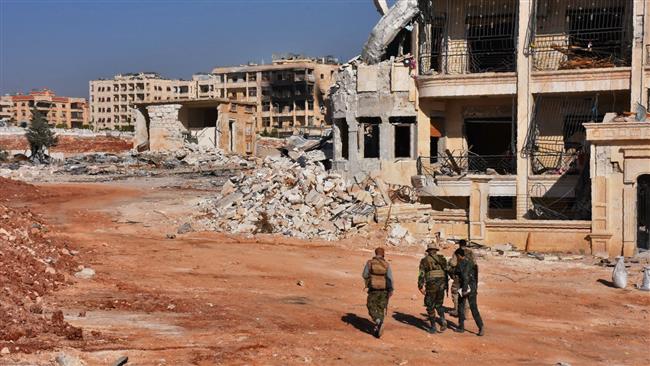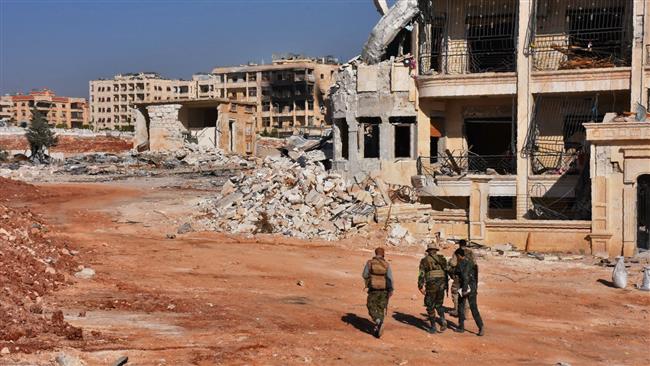 Syrian troops have retaken all districts which were recently seized by foreign-sponsored terrorists in and around Aleppo during a much-hyped offensive, a London-based monitor says.
The so-called Syrian Observatory for Human Rights said on Saturday that the army had retaken key areas such as Aleppo's western neighborhood of Dahiyat al-Assad and the village of Minian on the city's outskirts.
Militants, including those from Jabhat Fateh al-Sham formerly known as al-Nusra Front, launched an offensive on October 28 in the face of gains on the ground made by the Syrian army soldiers.
A mix of militants belonging to Saudi, Turkish and US-backed Takfiri groups launched what they called a "big battle" with all the groups there participating.
The offensive involved heavy shelling of government-held areas in Aleppo. According to the observatory, more than 450 people were killed, including 100 civilians, 215 terrorists and 143 government forces.
Most of the civilians lost their lives in government-held western Aleppo, among them 29 children who were slain by waves of militant rebel rocket fire.