Syria
Syria- Many terrorists killed in clashes and operations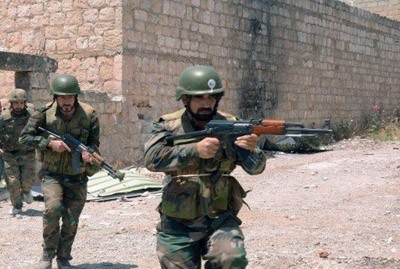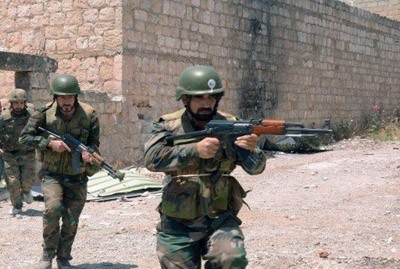 Army units killed leaders of terrorist groups in eastern Ghouta and Damascus southern countryside, destroying heavy machineguns and various weapons and ammunition.
An official source told SANA that numbers of terrorists were killed and others injured in a series of operations against their hideouts in al-Qaboun and Jobar neighborhoods, among them a leader of a terrorist group, in addition to destroying ordnance, weapons and ammunition in Jobar and Haramlah.
The source added that an army unit clashed with a terrorist group south of Shammout automobile company and near the schools in al-Baidar neighborhood in Harasta, killing most of its members, as another unit destroyed a den for an armed terrorist group in al-Eb farms in Douma and killed all the terrorists inside, among them the group's leader.
Most of two terrorist groups' members were eliminated in Deir Salman town in eastern Ghouta, including their leaders, as another army unit destroyed a den for terrorists with the heavy machineguns inside and killed all inside it in al-Sayyida Zeinab area.
In Damascus southern countryside, army units carried out a series of qualitative operations in al-Hajar al-Aswad, Babbila and Hijjera that led to the destruction of terrorists' concentrations and dens with the weapons and ammunition inside, also eliminating a terrorist group called 'Ababil Horan Battalion.'
Locals in al-Misherfeh town in al-Nabek repelled Jabhat al-Nusra terrorists who tried to enter the town, killing and injuring a number of them.