Syria
Syria militants continue infighting, 74 killed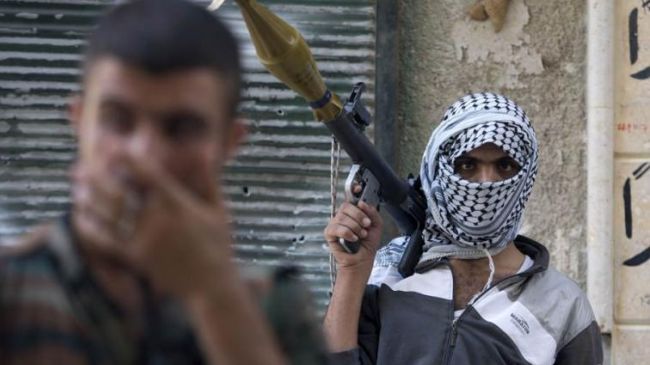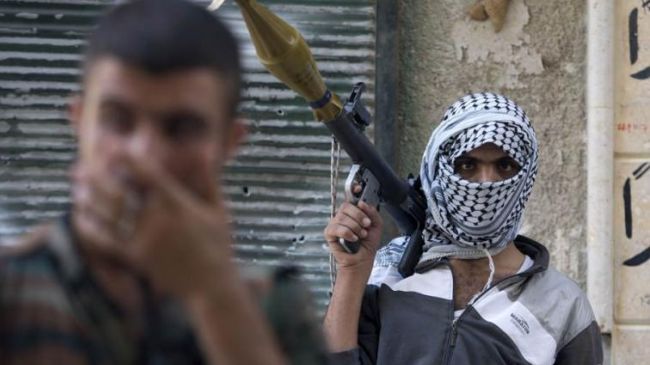 The latest wave of infighting between rival militant groups in Syria has killed 74 people in the eastern province of Deir Ezzor.
The so-called Syrian Observatory for Human Rights (SOHR), which relies on a network of spies working for the foreign-backed opposition, said on Monday that the clashes erupted between the al-Nusra Front and the (so-called) Islamic State of Iraq and the Levant (ISIL).
The Britain-based group added the skirmishes left nearly 70 militants on both sides dead along with five civilians.
Al-Nusra captured the village of al-Sabha, in the west of Deir Ezzor, with 11 of its extremist militants and 23 ISIL members killed there. In other villages of the oil-rich province, 35 al-Nusra and allied militants died in clashes.
Over 150 people have been killed since the latest infighting between the rival Takfiri groups broke out last week in Deir Ezzor.
The deadly clashes have forced 60,000 people to escape their towns in the eastern province.
The new clashes between the rival militant groups continue to rage despite a recent call by al-Qaeda leader Ayman al-Zawahiri to stop the infighting and focus on battling the Syrian government.
Over the past few months, the Syrian army has achieved major victories in its battle against terrorist groups across the country, particularly in the strategic Qalamoun region near the Lebanese border.
Syria has been gripped by deadly violence since March 2011.