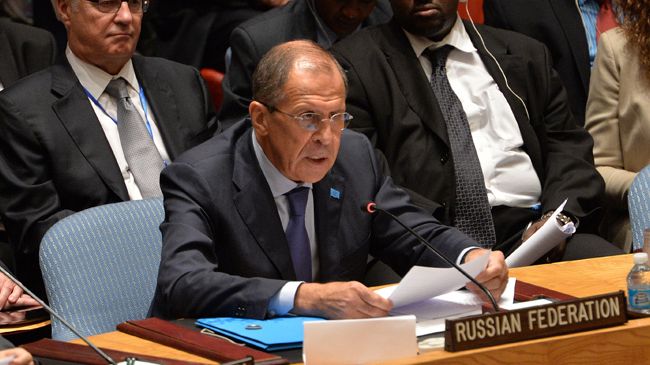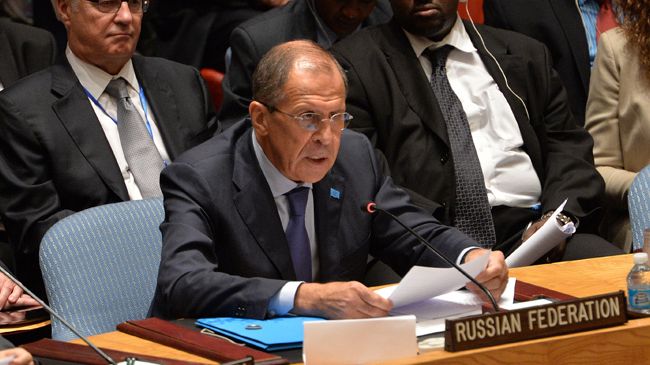 Russian Foreign Minister Sergei Lavrov says there is growing evidence that proves foreign-backed militants in Syria possess chemical weapons.
In an interview with Channel One Russia on Saturday, Lavrov said a phone call between militants discussing the use of chemical weapons had been intercepted, SANA reported.
He said he had asked the United States and other countries supporting Syria militants to "make their students refrain from any new attempts to seize chemical weapons or their components and particularly from using it."
Lavrov said Russia had provided the United Nations with evidence linking militants to the use of chemical weapons in Syria.
The minister's remarks came one day after the UN Security Council unanimously adopted a resolution on Friday, ordering the elimination of Syria's chemical arms and condemned the gas attack in Damascus.
On September 16, the United Nations issued a report by its investigators, which said the sarin nerve agent was used in an August 21 attack that allegedly killed hundreds of people near the Syrian capital. The UN team's mandate did not include assigning blame for the attack.
The US stepped up its war rhetoric against Syria in late August, after the militants operating inside Syria and the foreign-backed Syrian opposition accused Damascus of a deadly chemical attack on the suburbs of Damascus.
Damascus, however, strongly denied the accusation, saying it was a false-flag operation carried out by Takfiri groups in a bid to draw in foreign military intervention.
The Syrian government averted possible US aggression by accepting a Russian-proposed plan to put its chemical arsenal under international control and then have them destroyed.