Syria
Syria: Militants Sustain Heavy Casaulties in Several Areas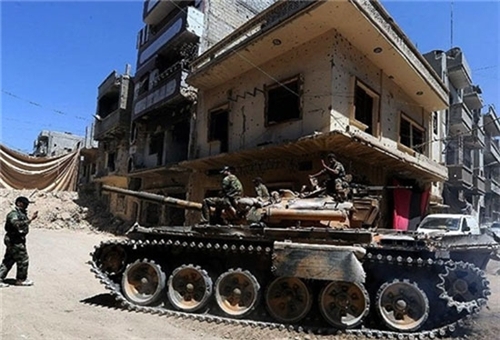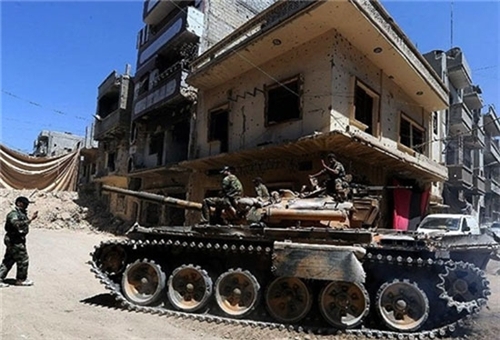 Units of the Syrian armed forces on Thursday carried out several operations against militants in a number of areas in the country, killing and injuring large groups of rebels.
Army kills terrorists in Aleppo
A military source in Aleppo said on Thursday that army units destroyed militants' cars loaded with weapons and ammunition in the area surrounding the Industrial city in Sheikh Najjar, Handarat, Maaret al-Artik and al-Rashidain.
Other army units eliminated armed militant groups in al-Mansoureh, the Journalists Association, Sheikh Said, surrounding the central prison and al-kindi Hospital, the source added.
A mortar, rocket launching pads for militants were destroyed in the villages of al-Jadideh, Kwaires, Rasem al-Abboud, Blas, South of Binan, and Erbid, a car equipped with 23mm anti-aircraft mortar in Khan al-Assal was also destroyed.
Other units of the armed forces clashed with two armed militant groups tried to attack the citizens in Salah Eddin neighborhood and Brakat al-Arman, killing most of the their members.
All members of an armed militant group were killed and injured in al-Marjeh neighborhood in Aleppo and their weapons destroyed.