Syria
Syria military gains speed up political resolution: President Assad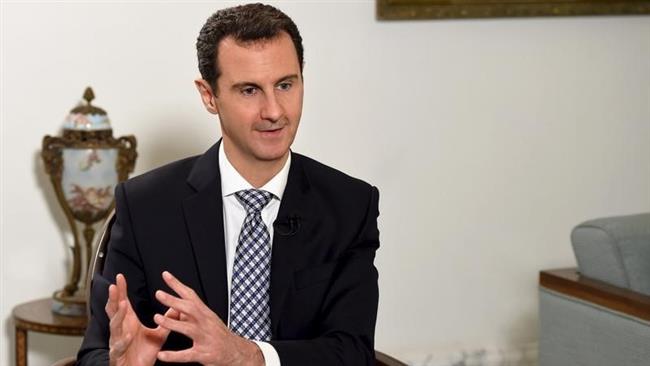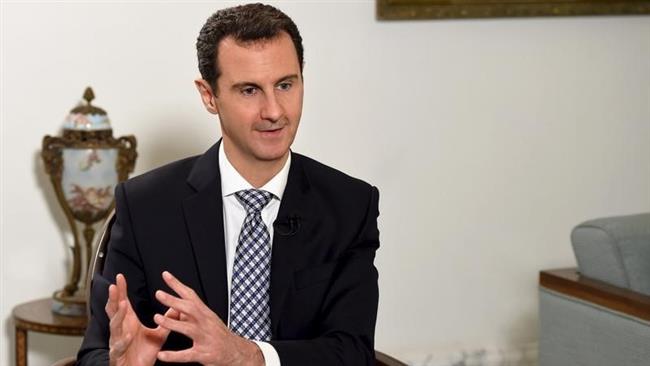 Syria's president has hailed the recent Russia-backed advances of the country's army against Takfiri militants, saying that they contribute to a faster political settlement to the crisis in the Arab country.
Talking to Russia's RIA Novosti news agency during an interview published on Tuesday, Bashar al-Assad stressed that Russia's military support has not changed the position of Damascus about a diplomatic resolution to the conflict.
"Russia's military support, the support provided by Syria's friends and the military achievements of the Syrian army – all this will lead to the speeding up of political settlement, and not vice versa," he said.
Elsewhere in his comments, he touched upon the issue of the UN-brokered peace talks in Geneva and said his government delegation has shown flexibility with the opposition "in order not to miss a single chance" for the settlement of the crisis.
The Syrian leader, meanwhile, said Saudi Arabia, Turkey, France and Britain prefer the Syrian army to suffer defeats so that they could force their terms on the government during negotiations.
Assad's remarks come against the backdrop of the Syrian army's recent gains against the Daesh terror group, the latest of which was the liberation of the city of Palmyra from the extremists on Sunday.
On the same day, Assad told a visiting delegation of French parliamentarians, scholars and researchers in Damascus that Palmyra's recapture was "another indication of the success of the strategy pursued by the Syrian army and its allies in the war against terrorism."
In recent months, Syrian army, backed by the Russian air power, has been making major gains against Takfiri groups, recapturing several strategic areas from their grip, particularly in the strategic northern province of Aleppo.
Syria has been gripped by foreign-backed militancy since March 2011. According to a February report by the Syrian Center for Policy Research, the crisis in the Arab country has claimed the lives of over 470,000 people and displaced nearly half of its pre-war population of about 23 million within or beyond its borders.
Damascus accuses Saudi Arabia, Turkey and Qatar of funding and arming anti-Syria terrorist groups, including Daesh.