Syria
Syria: More Kurdish Fighters, Military Equipment Dispatched to Manbij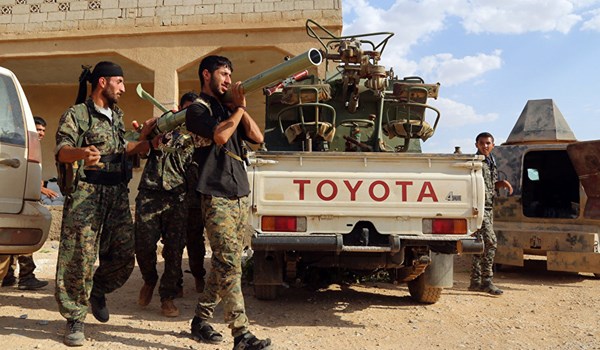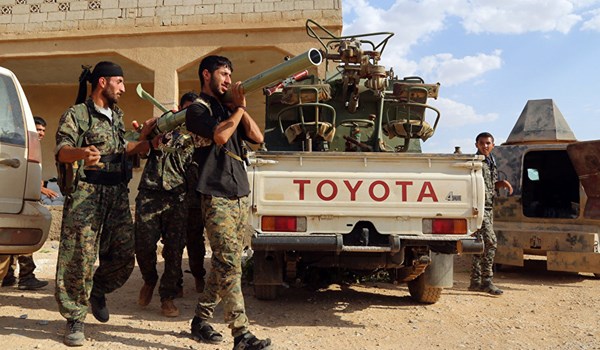 The US-backed Syrian Democratic Forces (SDF) forwarded more gunmen and military hardware to the strategic town of Manbij in Northern Syria amid Turkey's move to purge the town of the Kurds, militant-affiliated sources reported on Tuesday.
The sources said that the SDF dispatched a new convoy of fighters and military equipment from Kurdish-held regions in Northern and Eastern Syria to Manbij in Northeastern Aleppo on Sunday.
In the meantime, Smart news reported that a convoy of six personnel carrier vehicles, several armored vehicles and truck carrying a large volume of arms and ammunition, two vehicles carrying cannons and four US military vehicles equipped with radars crossed Qaraqozaq bridge and moved towards Manbij.
However, Russian media reported on Sunday that the Kurdish forces would be forced to withdraw from Manbij, Raqqa and Eastern Euphrates after occupation of Afrin by Ankara and allied militants and following a secret agreement between the US and Turkey as Washington plans to extend mission in Syria.
Russian media outlet Nezavisimaya Gazetta reported that clashes between the Kurds and the Turkish army would likely extend to Manbij, Raqqa and the Eastern banks of the Euphrates, adding that the Kurds retreated from the battlefield in Afrin after several days of heavy clashes and probably after the recent agreement between Ankara and Washington.
The Russian outlet added that the Kurdish units will not be allowed to remain in Manbij, and "these will be the US and Turkish military forces that will be deployed in the region.
The report claimed that the Americans betrayed their allies (Kurds) to establish military presence of the US forces in the security region along the Turkish-Syrian borders, adding that Ankara seeks to entrust the so-called Free Syrian Army (FSA) terrorists group with the rule over Afrin.
The Ankara-affiliated FSA would turn Afrin into a region like Idlib which hosts all terrorist groups stationed in Syria.