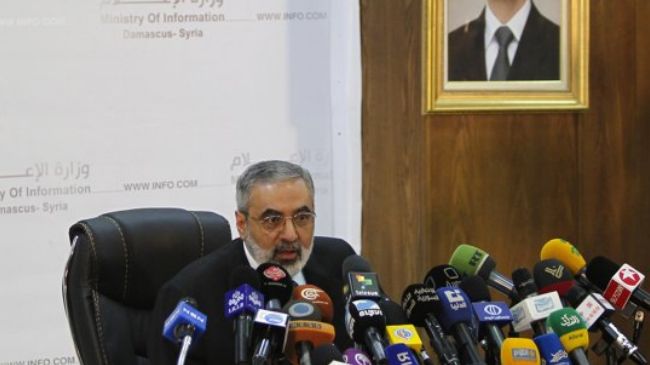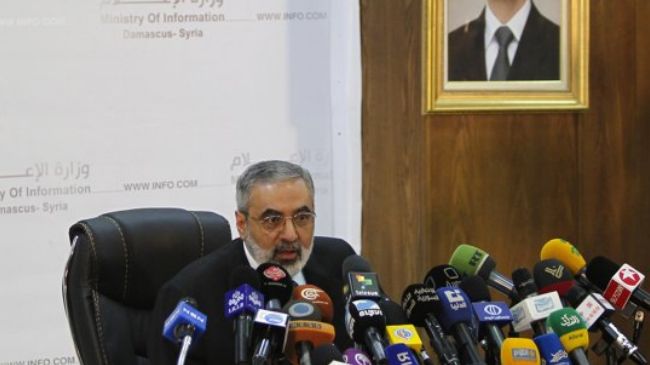 Syria has offered condolences to Turkish people over a shelling that hit southeast Turkey on Wednesday, saying it has started an investigation to find the source of attacks.
"The concerned parties are currently studying the origin of the fire against Turkey," Syrian Information Minister Omran Zoabi said in a statement late on Wednesday.
"Syria offers it sincere condolences to the families of the victims and to our friends the Turkish people," he added.
At least five people were killed on Wednesday when mortars fired from inside Syria hit Turkey's southeastern town of Akcakale in Sanliurfa Province.
NATO ambassadors held an emergency late-night meeting in Brussels to discuss the shelling and also the subsequent Turkish strikes, which hit targets inside Syria.
The alliance subsequently issued a statement to "strongly condemn" the mortar attack, saying it "constitutes a cause of greatest concern" for the member states.
"The alliance continues to stand by Turkey and demands the immediate cessation of such aggressive acts against an ally," the statement added.
Following the exchange of fire on its border with Turkey, Damascus said that it respects the sovereignty of its neighbors and wants its own sovereignty to be respected in return.
It also called for a halt in the sending of terrorists into Syria, which has been the scene of deadly clashes between government forces and foreign-backed insurgents.
Damascus accuses certain Western and regional countries, including Saudi Arabia, Qatar, and Turkey, of arming and funding the armed gangs.