Syria
Syria, opposition discuss prisoners' release in Geneva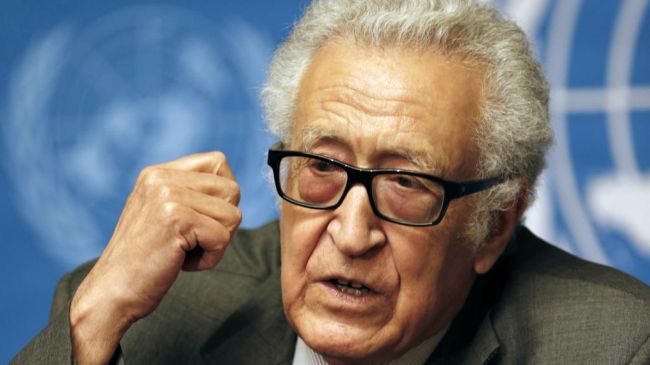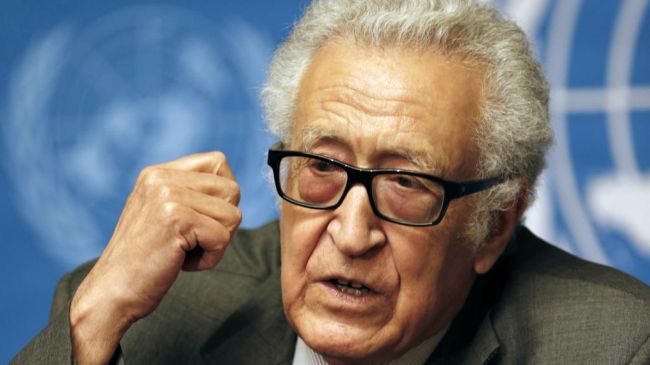 Delegations representing the Syrian government and foreign-backed opposition are holding face-to-face talks in the Swiss city of Geneva for the second straight day amid fundamental differences.
The talks resumed on Sunday with UN-Arab League Special Representative for Syria, Lakhdar Brahimi, acting as a go-between.
Bouthaina Shaaban, the political and media adviser to Syrian President Bashar al-Assad, told reporters that the Syrian delegation seeks to make arrangement for "stopping terrorism" in the Arab country and reconstructing it.
Sunday's negotiations, centered on the release of prisoners, come after the two sides sat together in the same room for the first time on Saturday and held two face-to-face meetings which according to Brahimi did not achieve much.
The UN envoy said Saturday's second meeting focused on humanitarian affairs in the Arab country.
Brahimi added that he hoped a deal could be reached on sending a convoy carrying humanitarian aid on Sunday or Monday to Homs.
"If we achieve success on Homs we hope that this will be the beginning," he said.
The Geneva II conference on Syria kicked off in the Swiss town of Montreux on January 22. It is aimed at finding a political solution to the crisis in the Arab country.
The opposition and its Western supporters insist that President Assad must step down and a transitional government be formed in Syria.
This is while Damascus has rejected the demand, arguing that the foreign-backed coalition does not represent the Syrian opposition.
The United Nations says more than four million Syrians will be forced out of their homes in 2014 by the escalating conflict in the country that has displaced millions so far.