Middle East
Syria
Syria: Over 10 Terrorists Killed in Missile Attack Northwest of Hama Province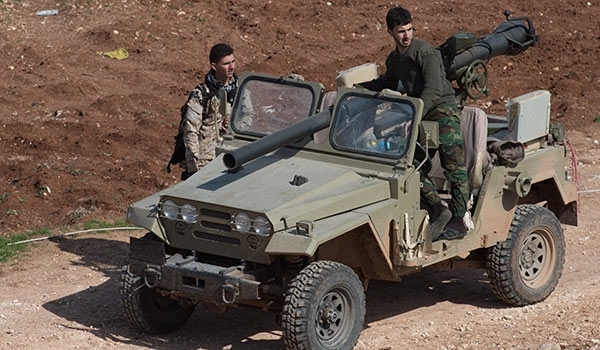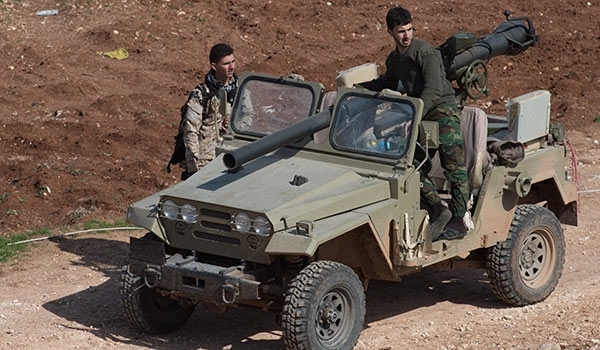 Jund al-Aqsa terrorist group confirmed that it has lost, at least, 11 members in the Syrian Army missile attacks in Northwestern Hama.
"A vehicle, carrying 11 members of Jund al-Aqsa that had finished their guarding and were getting back to their camp, came under the precise attack of the Syrian Army's missile units," the sources said.
"A drone was flying over the region minutes before the attack," the sources said, adding, "The entire militants in the vehicle were killed right on the spot."
In the meantime, other sources said that the Syrian army's missile unis targeted an bomb-landed suicide vehicle of terrorist groups on a road near the small town of al-Mokafer and oil pipelines in the Eastern side of al-Salamiyah.
Earlier reports said that the Syrian Army and Air Force struck the positions of the ISIL and al-Nusra Front in the Central and Eastern parts of Hama province, pinning the terrorist groups down behind their defense lines.
The Syrian fighter jets, in several combat flights, pounded ISIL's strongholds in Tabaret al-Deibeh, Abu Hanaya, Abu Hbeilat and al-Hardaneh in the Eastern side of Salamiyah, which ended in mass destruction of their military vehicles.
The Syrian army men, for their part, ambushed a group of al-Nusra fighters near Wadi al-Ezeib on Salamiyah-Ithriya road which ended in the killing of most of he group's members.
In the meantime, large volume of RPJ shells, anti-tank mines, artillery shells and other types of ammunition, in addition to medium and heavy machine guns, were destroyed in the attacks.