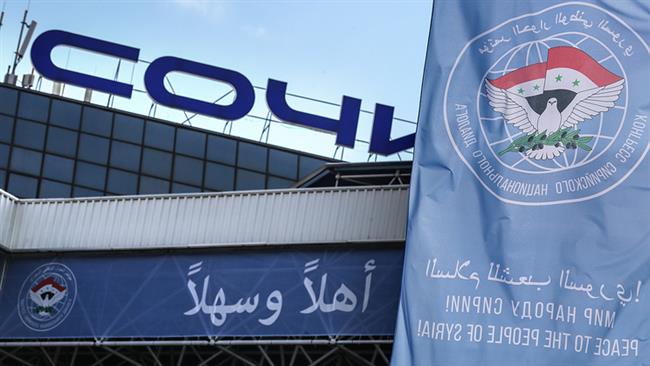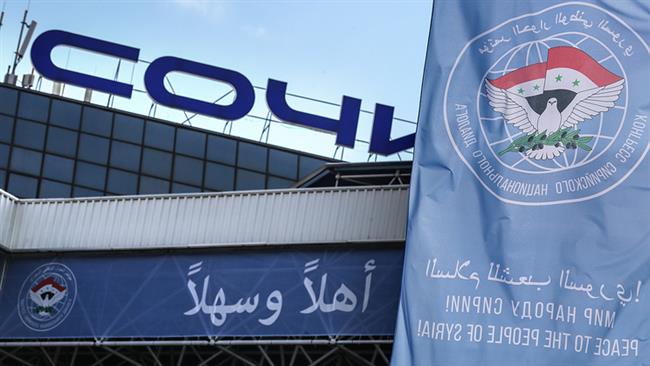 A new round of peace talks between the Syrian government and the opposition aimed at solving the country's crisis begins in the Russian Black Sea resort of Sochi on Monday.
United Nations Special Envoy for Syria Staffan de Mistura will be attending the Congress of National Dialog along with some 1,600 people representing a wide range of Syria's political forces.
However, Saudi-backed opposition group, the Syrian Negotiation Commission, has boycotted the talks and Syria's main Kurdish militant group has said it will be absent over a Turkish incursion into northern Syria.
Moscow said on Monday the absence of some representatives of the Syrian opposition will not be a serious setback for the conference.
"The fact that some representatives of the processes currently ongoing in Syria are not participating is unlikely to stop this congress from going ahead and can not seriously sabotage it," Kremlin spokesperson Dmitry Peskov told reporters.
Ankara has opposed the contribution of the Syrian Kurds to the initiative since it was launched last year.
Turkey says the Kurdish militants, who enjoy support from US and other Western governments, are an extension of the outlawed Kurdistan Workers' Party (PKK) which has led a decades-long insurgency against the Turks.
The Turkish operation began in and around Afrin on January 20 in an apparent bid to drive out US-backed Syrian Kurdish People's Protection Units (YPG) from the territories near Turkey's borders.
The talks in Sochi on Monday and Tuesday are sponsored by Russia, Iran and Turkey.
Russia, Iran and Turkey hope the talks could compensate for the lack of progress in UN-brokered talks to end Syria's seven-year war. The three countries have coordinated the establishment of deescalation zones in Syria – a separate initiative which many say has helped drastically reduce fighting in the Arab country.
On January 26, the ninth round of UN-brokered indirect peace negotiations between the Syrian government and opposition groups was held in the Austrian capital city of Vienna.
The UN talks have so far failed to achieve any concrete results, mainly due to the opposition's insistence that the Syrian government cede power.