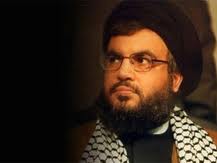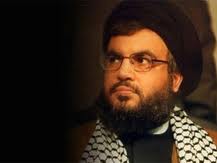 Hezbollah Secretary General Seyyed Hassan Nasrallah says Syria is the pillar of resistance, and the Lebanese resistance movement will stay in the crisis-hit country as long as necessary.
Nasrallah made the remarks in a speech in southern Beirut on Thursday, that marks the occasion of Ashura.
"As long as the reasons (to stay in Syria) remain, our presence there will remain," Nasrallah said.
"Our fighters are present on Syrian soil… to confront all the dangers it faces from the international, regional and Takfiri attack on this country and region."
In June, Syrian troops, backed by Hezbollah fighters, fought the foreign-backed militants in Qusayr and regained the strategic town, which borders Lebanon.
Syria has been gripped by turmoil since March 2011.
On May 18, Syrian President Bashar al-Assad said that militants from 29 different countries are now fighting against the government in different parts of the country.
According to the United Nations, more than 100,000 people have been killed and a total of 7.8 million of others displaced due to the crisis.