Syria
Syria prepares for major assault on militants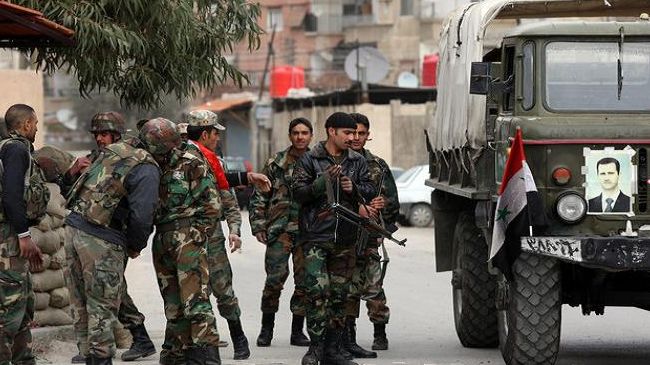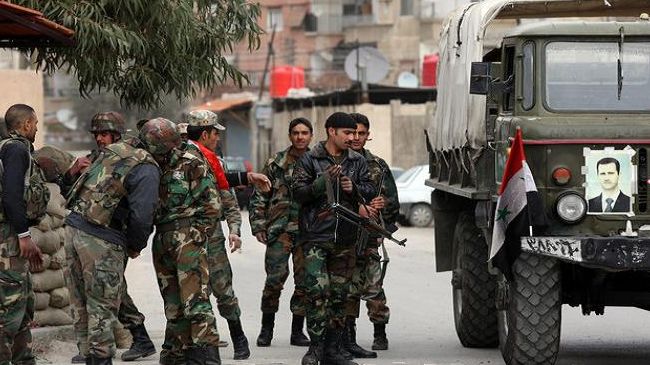 The Syrian army is preparing a carry out a counterattack on a Palestinian refugee camp in south Damascus after foreign-backed militants took control of the camp.
Hundreds of the members of the terrorist Free Syrian Army and al-Nusra Front are reported to have holed up in Yarmuk refugee camp over the past days, committing acts of violence against the camp's residents.
"Soldiers have amassed in large numbers and are preparing a military operation to cleanse the camp," al-Watan newspaper said.
The United Nations Relief and Works Agency (UNRWA) says the population of the camp had halved by Tuesday.
Opposition sources claimed on Sunday that government forces have bombed Yarmuk, but the Syrian military immediately rejected the claim, saying it has only targeted Salafist insurgents holed up in the camp.
Some reports say armed men affiliated to the al-Nusra Front executed a number of Palestinian civilians in the refugee camp.
Yarmouk and the districts surrounding it have borne the brunt of the turmoil in Syria over the past months. In September, at least 20 people were killed after mortar shells fired by militants landed in the Palestinian refugee camp.
Syria has been experiencing unrest since March 2011. Many people, including large numbers of army and security personnel, have been killed in the turmoil.
The Syrian government says the chaos is being orchestrated from outside the country, and there are reports that a very large number of the militants operating in the country are foreign nationals.