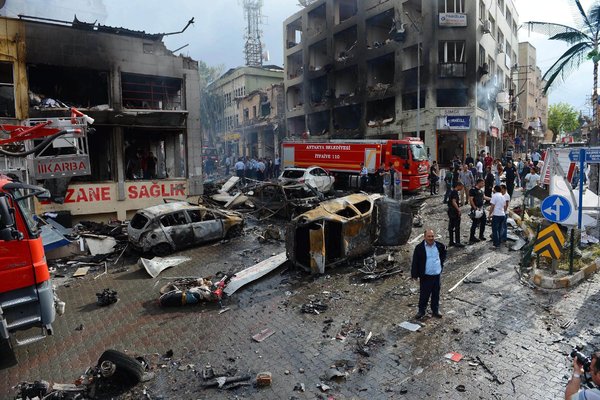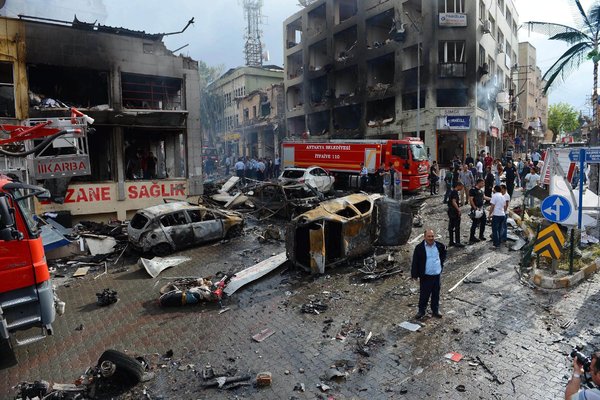 Syria is ready to start a joint inquiry with Turkey to investigate the attacks in the border town of Reyhanli, Information Minister Omran al-Zoabi said.
"If the Turkish government, that has already accused Syria of plotting the attacks, calls for a joint, transparent investigation by the two countries, Syria has no objection, in order to find the truth," the Syrian minister said.
"The Turkish government is investing the attacks to utlize them politically," he added. "The truth must be announced to the Syrian and Turkish people," he was quoted as saying by state media.
Turkey has accused "a radical Marxist group affiliated with Syrian government of the attack." Yet, Syria has denied.
"The Syrian Government condemned the attacks and accused the Turkish government of harbouring the results." Syrian State News Agency SANA said.
"These horrible crimes are the direct consequence of the spread of terrorism in the region. The attacks aim at blowing up the relations between the people of Syria and Turkey," the statement said.
"Any accusation against the Syrian state is groundless," It added.
The statement mentioned that Syria accused the Turkish government of protecting these terrorists by providing them with shelter, passage, financial support, and munitions.
Ankara has supported the Syrian military opposition that mainly included terrorists who are considered as a dangerous threat to the peace and security in the region.