Syria
Syria rebels may face military elimination: Analyst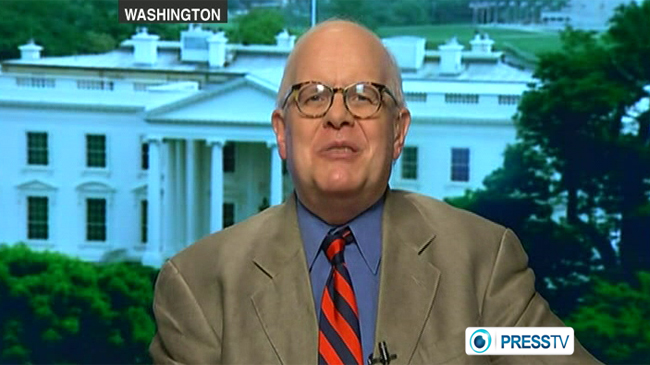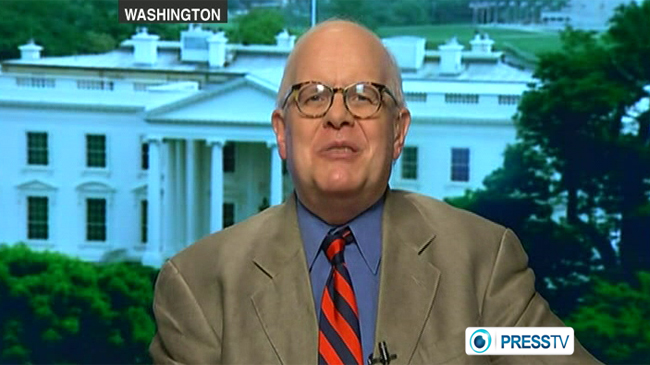 The Syrian rebels' refusal to attend the forthcoming Geneva 2 conference might pave the way for military solution at their expense, a political analyst tells Press TV
"The Syrian rebels are incorrigible. They simply will not negotiate and that's the most recent authoritative word we have from the Syrian National Council," Webster Griffin Tarpley told Press TV on Sunday.
The so-called Syrian National Coalition (SNC) is set to meet on November 1-2 in the Turkish city of Istanbul to decide whether to participate in the Geneva II conference.
On October 13, a key group within the SNC said it would shun the proposed peace talks in Geneva and withdraw from the coalition if it took part in the conference.
"We will not participate in a conference that is intended to hide the failure of international politics," the Council president George Sabra said.
Russia and the United States have been pushing to bring the Syrian government and the opposition to the negotiating table.
The Geneva 2 conference is seen as a chance to find a political solution to Syria crisis. The event has been delayed for months, but Moscow and Washington are now trying to fix a date for it in mid-November.
"So, if they won't negotiate, one might say that those same rebels are making a military solution at their expense inevitable. If they won't cooperate with some political solution then only the military solution is actually left," Tarpley noted.
Referring to the successes of the Syria army over the past few days, Tarpley said rebels have also been weakened due to infighting and assassinating other groups' leaders.
Syria has been gripped by deadly unrest since 2011. Reports indicate that the Western powers and their regional allies — especially Qatar, Saudi Arabia, and Turkey — are supporting the militants operating inside the country.
According to the United Nations, more than 100,000 people have been killed and millions displaced in the violence.
Source: PressTv