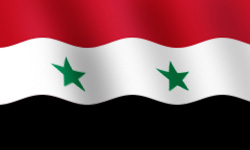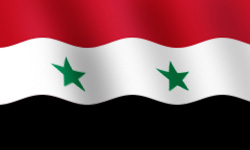 Syrian Foreign Ministry Spokesman Jihad al-Moghaddasi dismissed as "baseless" the recent allegations blaming Syria for a car bombing in Beirut that killed a prominent Lebanese security official.
A deadly bomb attack in the capital on Friday killed eight people, including General Wissam al-Hassan, the intelligence chief of Lebanon's Internal Security Forces. Scores of others were also wounded.
The explosion occurred in Beirut's eastern Ashrafiya district, which is a predominantly Christian district, and near the headquarters of the Phalange, a Maronite Christian party. Several buildings were damaged and many cars were set on fire as a result of the blast.
Anti-Syria politicians in Lebanon have blamed the bombing on Damascus. When asked who he thought was responsible for the killing, Saad al-Hariri, leader of the opposition March 14 alliance, said "Bashar Hafez al-Assad," referring to the Syrian president.
In reply, Moghaddasi told Al Manar TV network on Sunday that accusations about Syria's involvement in the assassination of al-Hassan are "baseless and unfounded".
He added that Syria's stance in this regard has been announced by Information Minister Omran al-Zohbi, and reiterated that Syria wants stability in Lebanon.
Al-Zohbi condemned what he called a "terrorist, cowardly" attack, adding that such incidents were "unjustifiable wherever they occur".