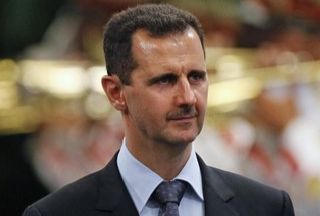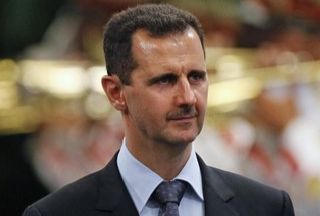 Syria has renewed support for a tripartite nuclear fuel swap deal aimed at a diplomatic solution to the nuclear standoff between Iran and the West.
Iran signed a joint declaration with Brazil and Turkey on May 17, under which it announced its readiness to swap 1,200 kg of its low-enriched uranium in exchange for fuel for a medical research reactor in Tehran.
Although the declaration met the West's main demand regarding the nuclear fuel swap, the majority of the 15-member UN Security Council approved a US-proposed resolution for a fourth round of sanctions against Iran in June.
Syrian President Bashar al-Assad, who is on his first-ever tour of Latin America, said on Wednesday that the efforts of Brazil and Turkey were "fundamental" to any peaceful solution to the nuclear row.
His comment came after Turkish Foreign Minister Ahmet Davutoglu highlighted the importance of continuing efforts to broker a diplomatic solution to the nuclear dispute.
"We attach great importance to the continuation of diplomatic efforts, despite the new sanctions resolution," Davutoglu said on Wednesday.
On Wednesday, Iranian Foreign Minister Manouchehr Mottaki said Tehran would respond to a proposal by Russia to meet with the Vienna Group (the US, Russia, and France) after consulting with Brazil and Turkey.
"After coordinating with Brazil and Turkey over the next two days, a location for this meeting will be decided. However, we propose holding the talks in Tehran," Mottaki stated.
While the US possesses and has used nuclear weapons in the past, Washington, in a politically-motivated move, is imposing unilateral sanctions against the Islamic Republic, which does not possess nuclear weapons nor does it seek to develop such weapons.