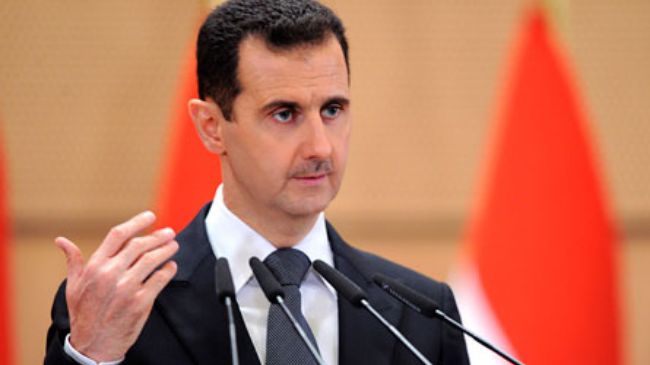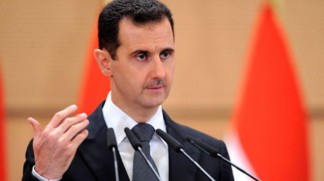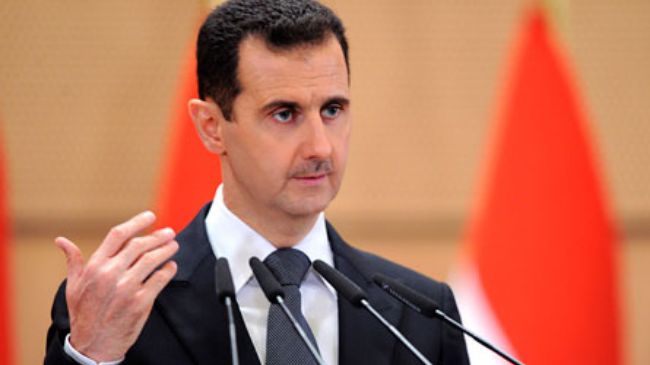 Syrian President Bashar al-Assad has stressed his resolve to continue fighting terrorism while embracing a political solution to end the crisis.
"Syria is determined to tackle terrorism and those who support it regionally and globally, and to find a political solution to the crisis," Assad told a Tunisian delegation on Thursday.
His remarks came after Syrian troops achieved great victories against the insurgents in the western border town of Qusayr in Homs Province.
Both sides say gaining control of the strategic town will be a turning point in the war.
The Syria crisis began in March 2011, and many people, including large numbers of soldiers and security personnel, have been killed in the violence.
On Thursday, the so-called Free Syrian Army confirmed the militant group had received a 35-ton arms shipment from Saudi Arabia – which Damascus blames along with Qatar and Turkey for fueling violence in the crisis-hit country.