Syria
Syria, Russia dismiss US chemical attack claims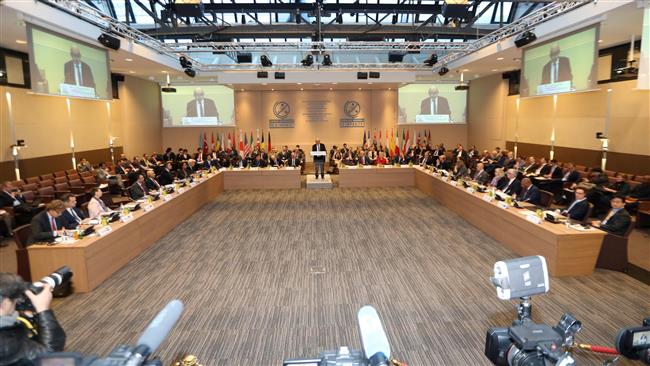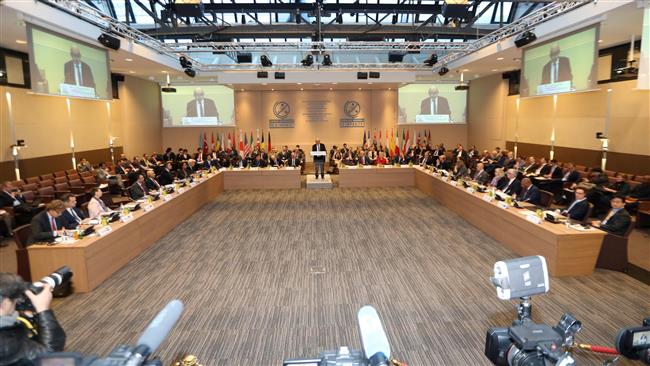 Syria and Russia have rejected claims by the US and France that the Syrian government is using chemical weapons, saying such accusations are merely meant to hinder efforts to find a peaceful solution the conflict in the Arab state.
The US Secretary of State Rex Tillerson and France's Foreign Minister Jean-Yves Le Drian made the allegations on Tuesday in Paris, where Washington and 28 of its allies had gathered to decide sanctioning the perpetrators of the purported attacks.
Tillerson also said Russia "ultimately bears responsibility" for such strikes because it "shields its Syrian ally," while Le Drian stated, "The criminals who take the responsibility for using and developing these barbaric weapons must know that they will not go unpunished."
In a statement carried by Syria's official SANA news agency, Damascus dismissed the allegations as "lies," which are aimed at "obstructing any effort towards finding a way out of the crisis in Syria."
The government surrendered its stockpiles of chemical weapons in 2014 to a joint mission led by the UN and the Organization for the Prohibition of Chemical Weapons (OPCW), which oversaw the destruction of the weaponry.
Meanwhile, Russian Deputy Foreign Minister Sergei Ryabkov said in an interview with Interfax news agency on Wednesday that the US is promoting "rigged, unverified reports" of the alleged use of chemical weapons in Syria to throw a wrench in Moscow's peace efforts.
Russian President Vladimir Putin's spokesman Dmitry Peskov also slammed Washington for trying to complicate international efforts to probe the use of chemical weapons in Syria, rejecting accusations that Moscow was responsible for recent attacks.
"We categorically disagree with the approach of the Americans who have essentially muddied the real investigation of previous instances" of Syria chemical attacks," Peskov added.
Russia started lending aerial support to the Syrian counter-terrorism operations. In late 2016, it joined efforts with Iran and Turkey to establish a ceasefire in Syria's second city of Aleppo and then entire Syria.
The trio then began mediating a peace process in the Kazakh capital of Astana between the Syrian government and opposition.
The ongoing process has led to the creation of four de-escalation zones in Syria and thus a sharp drop in violence there.