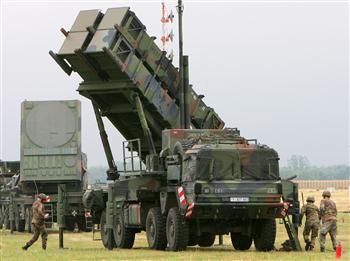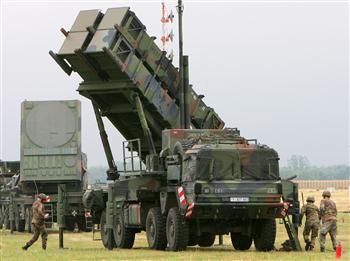 The Syrian government slammed Friday Turkey's request for the deployment of NATO's Patriot missiles near the Turkish borders with Syria, as Iranian parliament speaker warned that the "militarization" of the Syrian crisis would lead to more bloodshed.
In a statement on Friday, the Syrian foreign ministry slammed the Turkish request as a "provocative step" that aims to delude the Turkish public opinion that there is a threat coming from Syria.
The statement echoed the Syrian government's earlier line that Turkish Prime Minister Recep Tayyip Erdogan "has previously beefed up army forces on the borders with Syria and opened the Turkish territories for training and arming thousands of Syrian and non- Syrian terrorists as well as smuggling them through the borders into Syria with the aim of shedding the Syrians' blood."
The Syrian foreign ministry held the Turkish government responsible for militarizing the situation on the borders and harming the interests of the Syrian and Turkish people.
Turkey on Wednesday officially asked NATO to deploy Patriot missiles due to Ankara's fears of the spillover of the conflicts in neighboring Syria. However, Russia has voiced opposition to the plan and warned Ankara not to increase its military presence on the border.
"Militarization of the Syrian-Turkish border is a worrying signal," Russian Foreign Ministry spokesman Alexander Lukashevich said Thursday.
Meanwhile, Iranian Parliament Speaker Ali Larijani warned that the militarization of the Syrian crisis would lead to the killing of more Syrians and called for democratic reforms.
Larijani made the remarks during a brief visit to Syria on Friday, during which he met with Syrian President Bashar al-Assad.