Syria
Syria: Scores of Ex-Militants Pardoned in Southwestern Damascus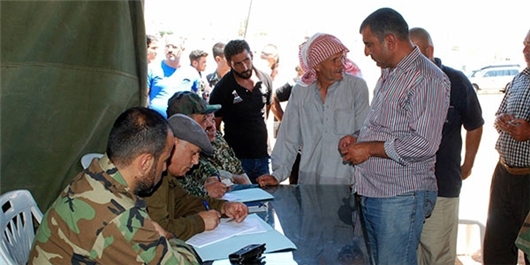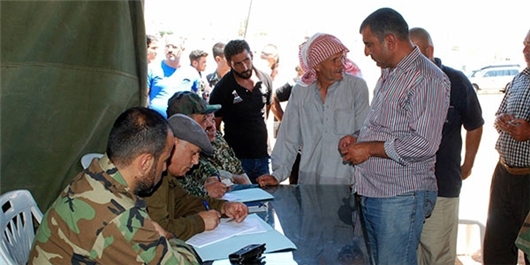 Syrian authorities pardoned over 300 ex-militants who had earlier turned themselves in and handed over their weapons in the city of Mo'adhamiyeh in Western Ghouta, an official in the city said.
"Within the framework of implementing the reconciliation plan in Mo'adhamiyeh, 300 gunmen turned themselves in and handed over their weapons to the authorities, and the authorities, for their part, resolved their legal status," Head of Mo'adhamiyeh city council Bassam Karbouj said.
Also the government authorities have started talks with the militant groups to evacuate Khan al-Sheih and Der Khabeyah regions.
Observers believe that Harasta and its surrounding areas in Damascus province will be the next stop of the government peace delegation.
The Syrian army and militants in the city of Mo'adhamiyeh held peace talks in the presence of Russian officers after a 72-hour ceasefire took effect in the region earlier this month.
During the talks, the Syrian army stated their conditions for truce and exit of the terrorists through safe corridor from Mo'adhamiyeh.
"Laying down arms and surrendering all weapons of the terrorists, reviewing the conditions of all militants, including those who defected the Syrian army and the culprits, the return and reactivation of all the bodies and organizations under the auspices of the Syrian government to Mo'adhamiyeh, announcing the names and the number of the terrorists who are not willing to surrender and transferring them to the North (Idlib province), setting up and organizing the police force and internal security in Mo'adhamiyeh with the participation of the local people and the Syrian army forces" have been mentioned by the Syrian army as its conditions for peace in the town.