Syria
Syria: Scores of foreign-backed terrorists Killed in Lattakia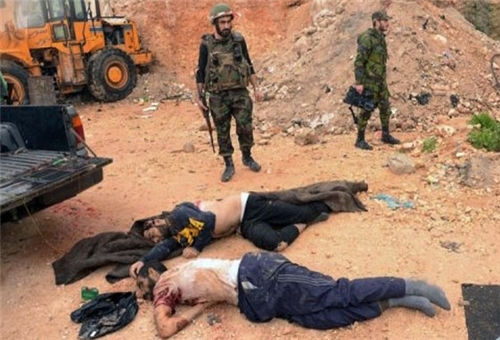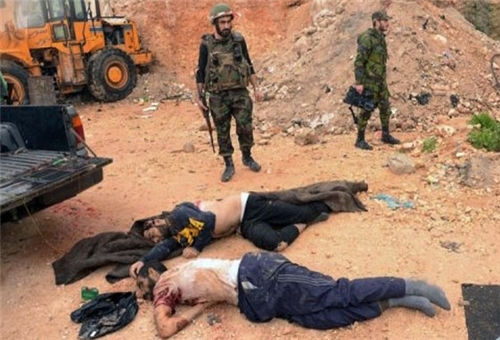 The Syrian army targeted several concentration camps of militants and killed a large groups of armed terrorists, including the Mufti of an armed group, in Reef (outskirts of) Lattakia in the Western parts of the country.
According to FNA dispatches from western Syria, the units of the Syrian army killed 21 armed rebels, including a Mufti named Abu Omar al-Na'man in Khan al-Jouz village in Reef Lattakia.
Also, 19 rebels were injured with severe wounds during the Syrian forces' operations.
The Syrian army also destroyed three armed vehicles of the rebels in Khan al-Jouz village.
In a relevant development on Thursday, the Syrian military forces recaptured a strategic town following intense skirmishes with foreign-backed insurgents in the Northern Aleppo Province.
Following the heavy fighting on Thursday, Syrian Army soldiers regained control over the town of Khanasser, killing scores of foreign-backed terrorists .
Khanasser was regarded as a key location, linking central Syria to the Aleppo Province.
The foreign-backed militants had captured the town and a number of its nearby villages back in August, cutting off the army's supply route to Aleppo.
According to local press reports, at least 25 militants were killed during earlier clashes on Wednesday.
This while the Syria-based al-Watan newspaper reported that the takeover of Khanasser would open the way for the flow of aid to the major city of Aleppo.
The government troops have recently conducted successful clean-up operations across the country, inflicting heavy losses on the foreign-backed insurgents.
Syria has been gripped by deadly unrest since 2011. According to a UN report, more than 100,000 people have been killed and millions displaced due to the violence in the nation.
According to reports, the western powers and their regional allies — specially Qatar, Saudi Arabia, and Turkey — are supporting militants operating inside Syria to overthrow the government of Bashar al-Assad.