Syria
Syria: Several Terrorist Groups Join Al-Nusra to Slow Down Syrian Army Advances in Hama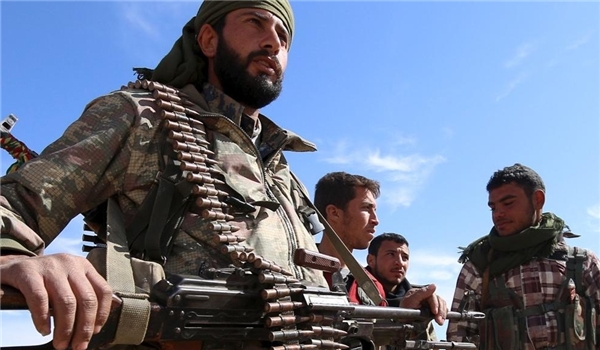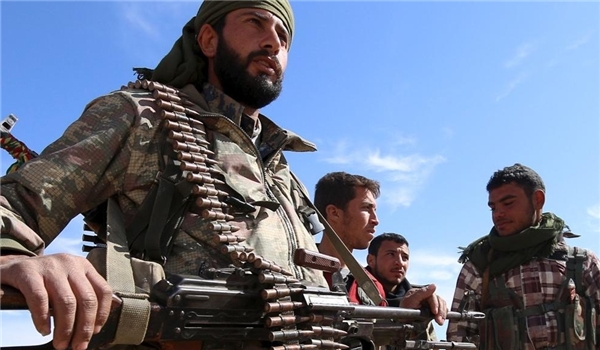 News websites affiliated to the terrorist groups reported on Wednesday that six brigades and battalions of terrorists have joined Al-Nusra Front (Tahrir al-Sham Hay'at or the Levant Liberation Board) to stand against the rapid advances of the Syrian Army troops in Central Syria.
The websites said that battalions of Abdullah Azam brigade as well as al-Iman brigade, Aswad al-Harb battalion, Ahl al-Beit brigade affiliated to Ahrar al-Sham along with Aswad al-Islam brigade affiliated to Jund al-Islam and al-Majd brigade affiliated to Ajnad al-Sham have been merged and have formed the so-called Hama Army.
The websites went on to say that the newly-formed Hama Army announced in a statement that Abu Taher al-Homawi has been appointed as the army's Emir and religious judge, adding that the Hama Army also appointed Abu Badr Hajazi as the military commander of the army.
The news websites added that the Hama Army has pledged allegiance to Al-Nusra.
The websites reported that Al-Nusra is getting ready for a large-scale battle against the Syrian Army following terrorist groups' decision to join the Al-Nusra.
Earlier reports said that the Syrian army troops managed to take control over another key hill after hours of non-stop clashes with ISIL terrorists in Eastern Hama.
The army men continued their advances against ISIL in Eastern Hama and imposed control over Jubb al-Mazare'a hill overlooking the village of Salba.
A military source said that the army's siege on ISIL in Salba has been tightened and terrorists' supply line from the Western direction to the village has been cut off after the pro-government forces took control over Jubb al-Mazare'a.
ISIL suffered heavy casualties and its military hardware sustained major damage in the attack.
In the meantime, the army's artillery units shelled terrorists' positions in Southeastern Hama and repelled their attack on pro-government forces' positions in the small town of Tal Dareh West of the town of al-Salamiyah, killing and wounding a number of militants.